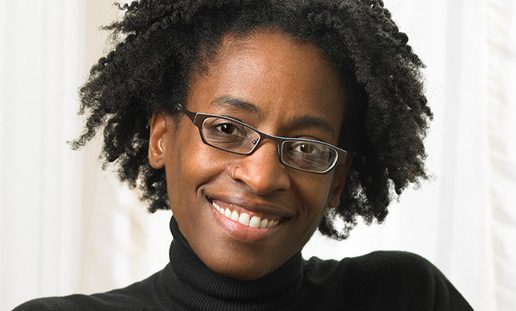 And the stellar roster of presenters includes Cynthia Nixon, A.M. Homes, Eileen Myles and Ana Castillo.
Lambda Literary has announced that Jacqueline Woodson will receive Lambda's Visionary Award and Jeanette Winterson will receive the Trustee Award at the 29th Annual Lambda Literary Awards ("Lammys"). The Lammys bring together over 500 attendees, sponsors, and celebrities to celebrate excellence in LGBTQ literature, making it the world's most glamorous and prestigious LGBTQ literary event. Woodson and Winterson will be honoured along with the winning authors of 23 separate LGBTQ literary categories as determined by over 75 judges.
Emmy, Tony and Grammy Award-winner Cynthia Nixon will introduce Jacqueline Woodson for the Visionary Award. Woodson is the 2014 National Book Award Winner for her New York Times bestselling memoir Brown Girl Dreaming, which was also a recipient of the Coretta Scott King Award. She is the author of more than two dozen award-winning books for adults, young adults and children.
Award-winning author of ten books, A.M. Homes, will introduce Jeanette Winterson for Lambda Literary's Trustee Award. Winterson is the author of Oranges Are Not The Only Fruit, along with many novels and short stories. She has received numerous awards for her work, including the EM Forster Award from the American Academy of Arts and Letters.
"The extraordinary work of this year's special honorees, Jeanette Winterson and Jacqueline Woodson, has made a deep impact, not just on LGBTQ culture, but on American and British culture, inspiring readers and writers on both sides of the Atlantic," said Tony Valenzuela, executive director. "We are privileged to celebrate their tremendous contributions at this year's Lammy Awards."
The awards will be hosted for the first time by Mx Justin Vivian Bond on Monday, June 12 in New York City at the NYU Skirball Center for Performing Arts. Bond is a trans-genre artist living in New York City. As a performer both on and Off-Broadway, Mx Bond has received numerous accolades winning an Obie (2001), a Bessie (2004), a Tony nomination (2007), the Ethyl Eichelberger Award (2007), The Peter Reed Foundation Grant, and a New York Foundation for the Arts Grant for Artists.  V authored the Lambda Literary Award-winning memoir Tango: My Childhood, Backwards and in High Heels.
Event and Ticket Information:
The 29th Annual Lambda Literary Awards ceremony will be held on Monday, June 12th, 2017 at the NYU Skirball Center for Performing Arts (566 Laguardia Place, New York, NY 10012). The Red Carpet and exclusive VIP cocktail reception begin at 5:30 pm followed by the ceremony at 7 pm. An After-Party at Le Poisson Rouge (158 Bleecker Street, New York, NY 10012) will immediately follow the ceremony.
5:30 pm: Red Carpet & VIP Cocktail reception at NYU Skirball Center
7:00 pm: Ceremony at NYU Skirball Center
9:30 pm: After-Party at Le Poisson Rouge