Kate Clinton returns for a third time as Master of Ceremonies, along with a stellar list of presenters including Masha Gessen, A.M. Homes, and Urvashi Vaid.
The 26th Annual Lambda Literary Awards ("Lammys"), presented by The Lambda Literary Foundation will honor Alison Bechdel and Kate Bornstein.  Bechdel will be presented with the Foundations' Trustee Award for Excellence in Literature and Bornstein, with the Pioneer Award. For the third year in a row, Kate Clinton will host the awards on June 2nd, in New York City at The Cooper Union in The Great Hall. Also, winning authors of 24 separate LGBT literary categories determined by over 90 judges will be honored. As the most glamorous and prestigious LGBT literary event in the world, The Lammys brings together over 450 attendees, sponsors, and celebrities to celebrate excellence in LGBT literature.
"This year's special honorees, Alison Bechdel and Kate Bornstein, are ground-breaking writers, artists and LGBT advocates," says Tony Valenzuela, Executive Director.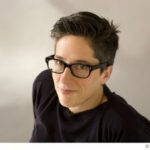 Bechdel is the author of the bestselling graphic memoir Fun Home: A Family Tragicomic, which was named the # 1 Best Book of the Year by Time, and was made into the critically acclaimed musical of the same name. Her second memoir, Are You My Mother: A Comic Drama won the 2013 Judy Grahn Award for Lesbian Nonfiction (Triangle Awards). For 25 years, she has written and drawn the comic strip Dykes to Watch Out For, a visual chronicle of modern life—queer and otherwise— considered "one of the preeminent oeuvres in the comics genre, period." She's the recipient of a 2012 Guggenheim Fellowship, and is a Marsh Professor at the University of Vermont.  Bechdel will be introduced by cartoonist Justin Hall, award-winning creator of the series True Travel Tales.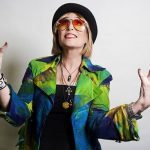 Bornstein is an author, playwright and performance artist, who has performed internationally and whose books are taught in over 120 colleges and universities around the world. Bornstein's ground-breaking books in the field of Women and Gender Studies include:  Hello, Cruel World: 101 Alternatives To Suicide For Teens, Freaks, and Other Outlaws; Gender Outlaw: On Men, Women and the Rest of Us; My Gender Workbook; the cyber-romance-action novel, Nearly Roadkill (with co-author Caitlin Sullivan); and the memoir, A Queer and Pleasant Danger. Bornstein's plays and performance pieces include Strangers in Paradox, Hidden: A Gender, The Opposite Sex Is Neither, Virtually Yours; & y2kate: gender virus 2000. Through hir books and performance pieces, Bornstein occupies an international position of advocacy for marginalized youth, earned two citations of honor from the New York City Council, and continues to garner praise and awards from civil rights groups around the globe. Bornstein will be introduced by her life partner, Barbara Carrellas.
The Lambda Literary Foundation nurtures, celebrates, and preserves LGBT literature through programs that honor excellence, promote visibility and encourage development of emerging writers. LLF's programs include: the Lambda Literary Awards, the Writers Retreat for Emerging LGBT Voices, LGBT Writers in Schools, and the web magazine The Lambda Literary Review.