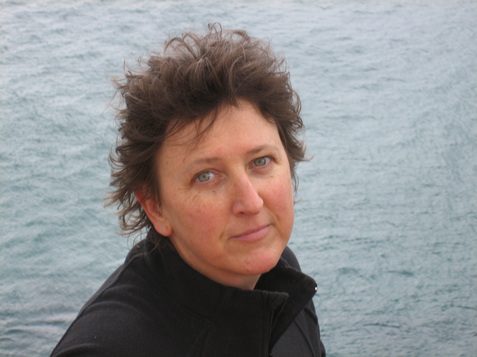 All about All About E ? A flushed clamour has descended on the film like rainbow confetti.
It's a buckle-up, thrilling on the run road trip; a quirky, laugh-out-really-loud comedy; and that exquisitely painful love story that is all too familiar. Not to mention, Louise Wadley's first feature may just have the most intense throw down sex scene you will ever see.
E is a spunky DJ, sashaying around the turntables in her Spanish get-up with all the cunning of a matador. Then she meets Trish.
Mandahla Rose was E from pretty much the moment she auditioned. Shortly after, the towering NIDA-trained Julia Billington became E's girlfriend, Trish. By happy coincidence, both actors are lesbians.
Billington practically glows, 'I am a lesbian myself so it's extra special bringing your own culture to the table. I don't know that it will happen again but at the moment it feels like a once-in-a-lifetime opportunity.'
Why did you change the title from The Trouble With E?
Too many people thought the film was a doco about drugs.
How would you pitch the film in one or two sentences?
A beautiful, sexy DJ is forced on the run when she stumbles on a bag of cash. Can she keep the money, conquer her demons, and get the girl?
Were you surprised by the Pozible results?
There were a thousand times during that campaign when it seemed completely impossible but we did it. We were the second most successful feature film Pozible campaign ever.
Does the film send a message about coming out in terms of completely being true to yourself?
About coming out, but just as much about doing what's important to you.
Why film?
It's just a wonderful medium for all the senses. The actors and dialogue, cinematography and sound design…then the music score all combine in a beautiful way to transport the audience to another reality.
How important do you think the comic element will be to the film's success?
I wanted to make an enjoyable film that carries everyone along, but also has some serious issues underneath. Humour is key to that.
What would you love to overhear audience members say as they leave the premiere?
I would love to overhear what I did hear at our previews – that both men and women, straight and gay, feel that I am telling their story in some way.
What was the most challenging moment?
To make a film…with deeply connected, passionate, wild sex – without being formulaic. There have been many bad ones! And on a more practical level, filming the sex scene was really challenging because of the temperature! It reached nearly 50 degrees. Mandahla has a full back tattoo that had to be covered in make-up that just slid off every time Julia touched her! The cinematographer had perspiration dripping into the eyepiece, and at one stage it was so hot the camera broke!
And the most moving?
(Again)…the sex scene. When I saw that we had captured those moments…when two women who are deeply in love reconnect and come together in hot, passionate sex. Some people in our preview audiences cried they were so moved.
THE LEAD – MANDAHLA ROSE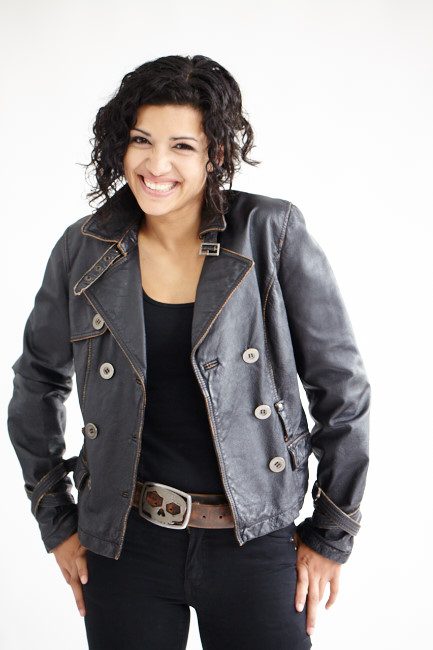 What do you like most about 
Her sassy confidence and how she feels as though she can get away with anything. But I love that she finds the strength within herself to actually listen to her heart and follow the right path for her.
You have said that you were drawn to acting because of your early childhood, which was 'quite
Its true certain experiences in my childhood informed my choice to be an actor, as is often the case with those who are driven to live a creative life.
With acting…
I have the ability to make people emote because of my performance. That is an incredible gift.
Was there anything else you considered as a career?
Archaeology, Palaeontology, an Astronaut!
So many actors comment on the awkwardness of doing sex scenes. You and Julia seem so comfortable.
I'm glad that it came across like that. Julia was amazing; she has a confidence about her that is infectious, which helped me be less shy.
What was the most difficult thing you faced during shooting?
Probably the sex scene. But I had Julia and Brett (who plays E's best friend Matt) by my side. Believe it or not, he is the one who choreographed the entire sex scene!
And no doubt I'll be hounded if I don't ask: Single? Attached? Or in something complicated?
No harm in asking Tiff so at least (now) you (won't be) hounded!
Was coming out difficult for you?
I had an easy coming out. My foster parents used to take me to equal rights rallies when I was a kid.
The clarinet – was this self-taught for the film?
I don't play the clarinet…so yes I taught myself to play it for the film.
Is acting for you what the clarinet is for E?
Definitely. Acting makes me so happy and I find that I crave it when I am not (around) it.
Have you brought E home in any way?
Every character that I work with has a way of leaving a part of themselves with me. I definitely took home some of E's confidence.
You have fascinating names for your ferrets…
Kitchi Kuruk Burrfoot, Benjee Parthurnax Burrfoot, Sebastian Erebor Burrfoot and I have just taken in an 8-week-old kitten called Dovahkiin Rorschach Burrfoot.
On the whole, do you think the arts are appreciated in Australia?
The majority of Australia is quite conservative and a lot of art is about pushing boundaries and unfortunately, it can be confronting for people.
Your favourite screen character? And actor?
Ellen Ripley! She is one of the best female protagonists of all time. Drew Barrymore is a wonderful actor (and)…as a person, she has grown up in the public eye, (been) scrutinised, judged and has been able to establish herself as an influential woman for so many individuals.
Your crème de la crème role?
A vigilante! But the challenge I would absolutely froth over would be that of the anti-hero.
You talk quite a bit about death. Are you drawn to darker subjects?
Death is an integral part of every creature's life. The twinned dance fascinates me.
You've described making a mandala as a play between light and dark, saying that one cannot exist without the other…
I absolutely love that you found something that I wrote Tiff. It's true though – darkness and light couldn't exist without one another.
E says, 'But something was missing. It was me.' Have you ever felt this way?
I think at some point everyone feels this way about themselves. It's how we grow as people.