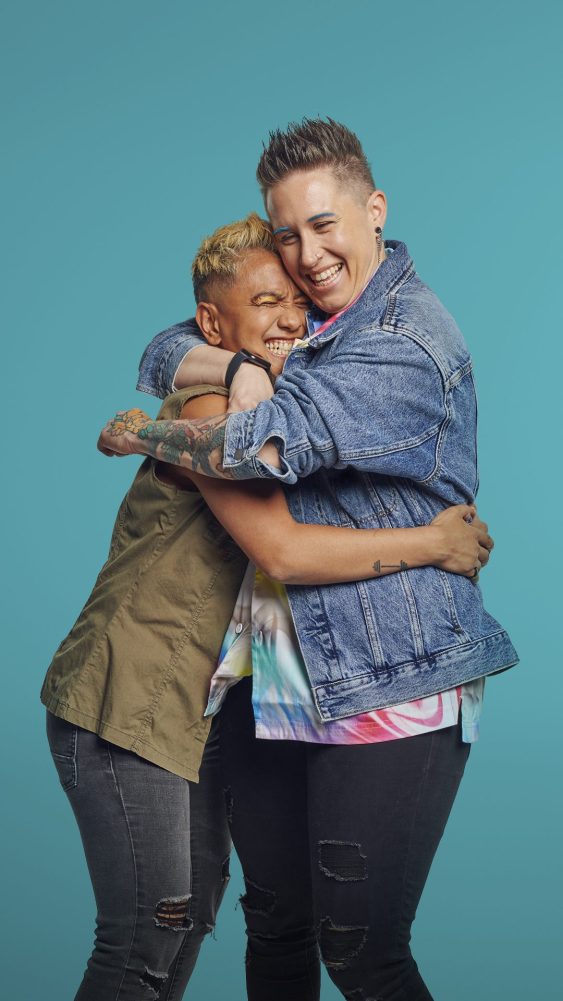 My name is Jo Robbertsen and I am from Adelaide, South Australia (born, raised, and still living here!)
In terms of my gender, I identify with the pronouns she/her, and in terms of my sexuality, I am a proud lesbian
I feel like the 'journey to come out' is quite, unfortunately, a continuous one. I think there is still a perception that you come out once, and that's it, but in my experience, that's not the case; you come out to people repeatedly for your whole life.
My initial coming out journey started at about ten or so when I finally began comprehending that my feelings towards other girls were tied to my sexuality.
I dared to have my first coming out encounter a few years later at about 13 or 14, and it was a private conversation I had with my Mum in my bedroom. I was frightened of many possible scenarios ranging from being told I couldn't play sports with the girls anymore to being kicked out of home.
Thankfully nothing as jarring as that occurred, but my experience wasn't without more silent and invisible rejection. And the truth is that whilst I had my first 'coming out' conversation with my Mum at 13 or 14, I continue to come out to this day.
The journey never ends. Whenever I meet someone new, I need to find an appropriate time and way to weave into a conversation that I am married, to a woman, BEFORE they assume I am in a heterosexual relationship. I need to get in quick in school settings before someone thinks my daughters have a Dad at home. It just doesn't end.
I have worked for Optus for a very proud 15 years! Optus support its LGBTQIA+ employees In a never-ending amount of ways!
Everything from the obvious like policies (such as parental leave) being inclusive of and recognising same-sex families, to ensuring there are clear guidelines and expectations (through both policies but also just organisational culture in general) around zero tolerance to bullying, harassment and discrimination, to a wonderful employee-led network specifically focused on making sure there are events, policies and an all-around safe and supportive environment and culture for Optus' LGBTQIA+ employees and their allies.
Optus is also a premier partner of Sydney WorldPride and the Sydney Gay & Lesbian Mardi Gras. We now (thanks to the aforementioned amazing employee-led network) have rainbow lanyards to wear our security passes on proudly, and openness and use around the variety of existing pronouns are becoming more and more common.
When I said it's never-ending, I meant it's never-ending. Support for our LGBTQIA+ community is woven into our DNA, but that is just Optus – a wonderfully supportive and inclusive family to be a part of.
Being from Adelaide, it's a little logistically challenging to get too actively involved in WorldPride (sad face). Still, of course, I was part of the proud group marching in the Mardi Gras Parade on the incredible Optus float!
The next big fight for the LGBTQIA+ community is to ensure we continue to fight for and protect our trans and non-binary siblings.
It's no secret that trans individuals face significant challenges globally, including high rates of violence and discrimination. There are still 100s of our trans and gender-diverse community members being killed each year globally, and the suicide rate amongst these individuals is also alarmingly high.
As members of the broader LGBTQIA+ community and its allies, we must challenge all forms of transphobia whenever we encounter it actively! We need to educate others about the importance of gender diversity and inclusivity, and we need to work to create safer and more inclusive spaces for trans and non-binary people (advocating for gender-neutral bathrooms, training and educating staff on trans and non-binary issues, ensuring our events are welcoming and inclusive to all gender identities). It needs to continue to be a collective and deliberate effort!
We need our trans and non-binary siblings to know they are loved, seen, valued and heard!