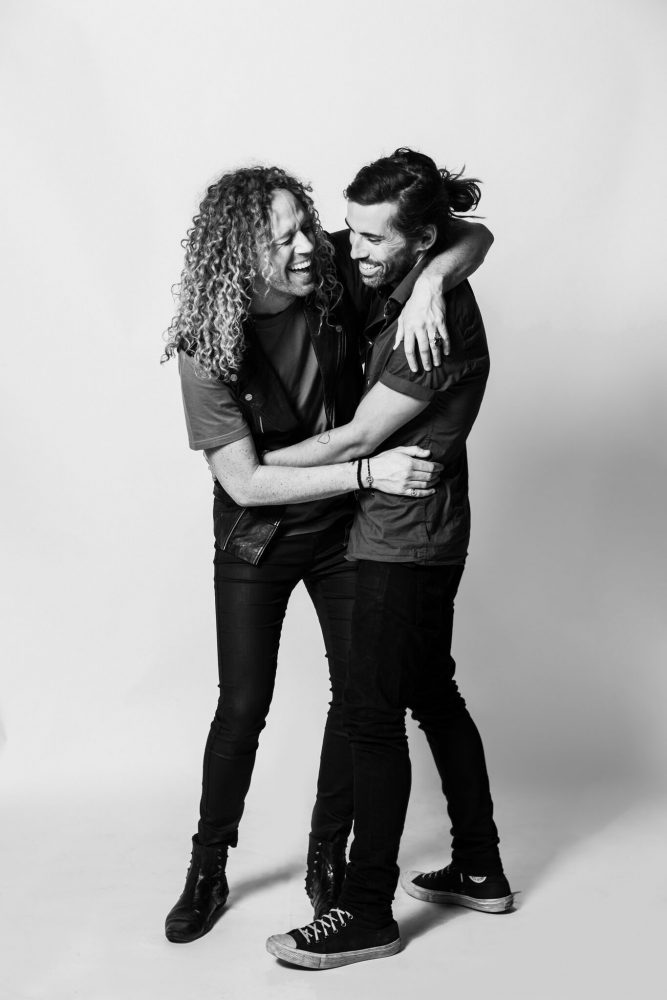 The maker of the original Marriage Equality Ring is launching another equality campaign.
Nadia Neuman, creative director of Australian Jeweller, Mondial, has long been an advocate for Australian marriage equality.
Her original marriage equality rings launched in 2014, and spearheaded a hugely successful campaign towards awareness, with dozens of Australian celebrities sporting the rings.
Once again, Neuman is proving that she won't stop until we are equal, and is using everyday Australian faces to do it.
Her new campaign, All Love Is Equal, is kicking off with friends of Nadia's, Australian celebrity Tim Dormer and Fiancé Ash Toweel.
Drawing upon the concept that All Love Is Equal, the campaign sees real Australian same-sex couples ask their fellow countrymen to recognise that their love is the same.
The campaign showcases authentic relationships, in contrast to other campaigns featuring well-known celebrities, to demonstrate the real issues behind the debate, such as constitutional equality for families with same-sex parents.
The intimate captured moments of genuine relationships of Australians who desire to grow old together see the themes of equality and change for the future generations come to the floor.
Tim and Ash are proud to kick off the campaign.

"Finding love with each other was the greatest surprise and blessing. We are so different to each other, but bring out the best in one another. We dream of continuing to spend our days together laughing through the adventure of life, wherever it takes us we know we have each other," said Tim. "It hasn't always been the easiest journey, but we believe love is worth fighting for and it can overcome any challenge. One day when we're old men I know we'll look back at the amazing life that our love has created for us together"
10% of the proceeds of Mondial by Nadia Neuman wedding bands are going straight into the pockets of Headspace, so all Australians have the opportunity to discuss their own situation and mental health – devoid of judgement and regardless of sexual orientation, gender and individuality.