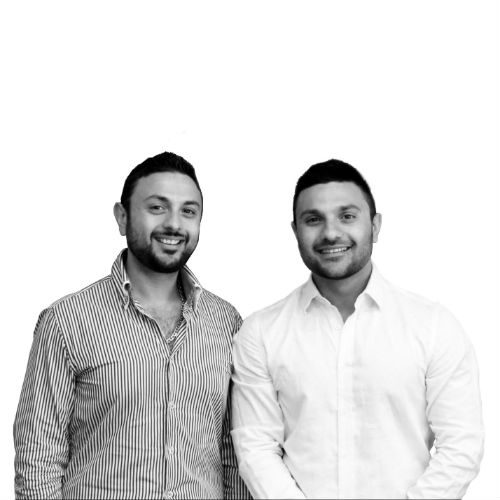 BB Designer Jewellers has been supporting and making commitment and ceremonial bands from the early days of its existence in manufacturing jeweller
Equality unfortunately has still become a challenge in today's world we live in. Let's come together and support the right to equality.
​HOW WAS THE BB DESIGNER JEWELLERS BRAND BORN?
The journey of BB (Bakalian Brothers) DesignerJewellers began in Newtown, Sydney, in 2004. Brothers Vartan, master jeweller & designer, and Levon, specialist gemstone and diamond setter, have used their skills, knowledge and craftsmanship to grow BB Designer Jewellers into one of the most well-respected and passionate design & production studios in Sydney.  Keeping their primary manufacturing side of the business strong, BB Designer Jewellers are proud to produce 100% Australian made pieces, with exceptional quality and service.
WHAT IS BB DESIGNER JEWELLERS PHILOSOPHY?
"Love brings forward design, Passion brings forward quality, Integrity brings forward great service". The Bakalian Brothers work in a collaborative process; communication is the key to creating beautiful jewellery, that realises a clients' desires and exceeds their expectations. BB Designer Jewellers have a passion and love for producing unique pieces that are a personal expression of living art.
WHAT SETS BB DESIGNER JEWELLERS APART FROM OTHER BRANDS?
BB Designer Jewellers are traditional artists in every sense, dedicated to their craft and exceptional customer service. Unlike other jewellery companies, the Bakalian Brothers aren't investors; they oversee every step of the design and production process, guiding their clients in visualising their desires and delivering a final piece that the customer will treasure. BB Designer Jewellers are known for their unique range of designs, developing a style over the past 10 years that can only be identified as distinctly 'Bakalian'. Every piece of jewellery is made using thoughtfully and ethically sourced materials from reputable suppliers, with the brothers themselves crafting each design in their studio in Newtown. These strong values and practices are an important and integral part of the Bakalian brand
WHAT INSPIRES BB DESIGNER JEWELLERS?
Vartan believes the beauty of creating a piece of jewellery lies in its birth. "Love and passion inspire me to create unique and individualistic pieces. Keeping the individual client in mind when selecting and working with the nature of the materials chosen ensures a truly inspired piece, one that speaks personally to both the client and the artist."
HOW DO PEOPLE RELATE TO THE BRAND?
Selecting and wearing jewellery is such a personal experience; the passion that goes into making a Bakalian Brothers piece ensures that each one is created with love and the wearer can take comfort in the knowledge their jewellery is a reflection of the client's individual style and personality.