The lesbian sex expert is back with 101 more ways to drive her wild and find out how you can be part of her latest project.
Are there any among us who haven't taken at least a peek at Jude Schell's bestselling 2008 labour of love, Lesbian Sex: 101 Lovemaking Positions?
The author of this lesbian kama sutra is back with another little book of big ideas, Her Sweet Spot: 101 Sexy Ways to Find and Please it.
The book advertises itself as "a promise of sensorial pleasure" and it doesn't disappoint. With a full-page photo to go with all 101 sexy ways, think of this handbook as an illustrated map with a side of erotica.
Made up a mixture of familiar favourites and new creative endeavours the  101 ways include everything from the stand-bys such as submission (No. 67) and spanking (No. 9) to more curious entries, like "Her Dogs are Barking" (No. 71), which refers to a sexy foot massage and "Where the Bee Sucks, There Suck I" (No. 41), which suggests having a three-way—with Mother Nature.
The book offers a little something for everyone. So, if whispering "love" at the sky with the object of your affection might not be your thing, there's always sploshing, or food play, which is described in delicious detail as lucky No. 49.
Schell's given us beautiful photographs of many different women, diverse in their body types, ethnicities, expressions of femininity and tattoos.
But butch girls are disappointingly absent from the photos. There are plenty of images of femmes looking hot together, but you'll need to go elsewhere if (like we do) you've got a sweet spot for butches and bois. (indiebound.org)
Kiss Kiss Bang Bang                                   
Kisses fulfil an array of intentions. Lips press against another as a greeting or farewell, to seal a pact, for good luck, and to express respect, fondness, attraction, passion, and love.
Kissing is a vital element in the chemistry of love. A woman's decision to take another woman as her lover relies greatly on the sensations she experiences when their lips first meet.
You've both been imagining the first electric instant when your racing minds and lust-filled bodies fluently merge, mingle, and meld. Relax, and let this irreversible, sink-or-swoon moment unfold naturally. What's natural is nearly always what's most extraordinary.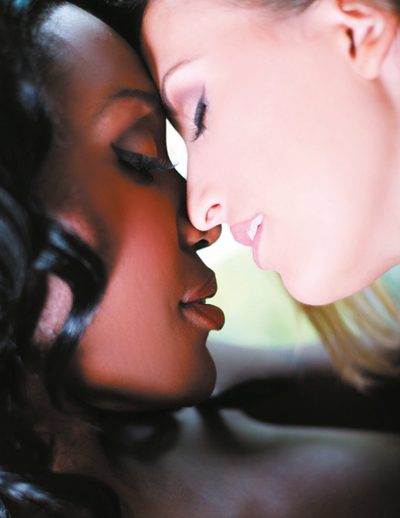 Swept Away
Will she run with the big dogs or stay on the porch with the pups?
Life isn't meant to be observed; it's meant to be lived. Embrace a joie de vivre for being.
She longs to be swept away. Be her adventurous lover. Pull her off the porch and shatter her routine. Fulfil her dream to explore and experience new worlds.
Her options for adventure are limitless. Immerse yourselves in each other's destination paradise.
Step into liquid and surf for the first time. Dive a shipwreck. Sail the river mild. The whoosh and flutter of a hot air balloon flight is sure to lighten her mind, body, and spirit. Gather with bird nerds in picturesque settings to see an elegant eagle soar or a nuthatch scamper up a London plane tree.
Fulfilling her dream adventure, however big or small, gives her the confidence to pursue additional curiosities and passions. It'll also fuel her desire to continue to explore her every passion with you.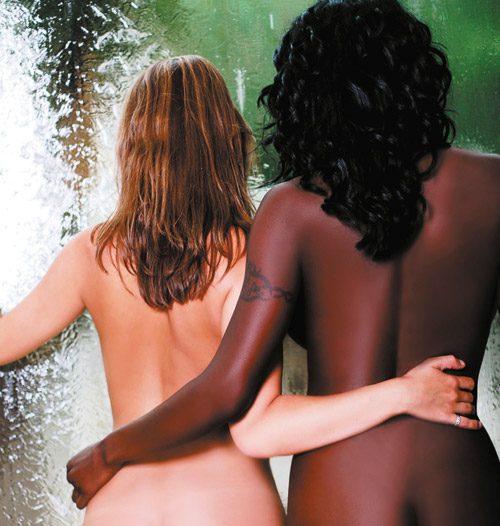 Quickie on Cue
Instant gratification is largely undervalued. It's the savvy lovers—those familiar with how pleasurably immediate rewards can linger—who seize every opportunity to perform a quickie on cue.
In the last-minute preparations before a dinner party, moments before your guests arrive, boost your stunning co-hostess onto the perfectly set, crystal-laden table, hike up her dress, and get it on.
Unexpectedly lock your office door and ravage her on your desk. Inform the inquisitive salesperson
I'm just looking for my friend
as you slip into her dressing room and slide your hand down her pants.
Lovers pulsate with an incredible sense of urgency. Struggle to keep quiet as you virtually tear off each other's clothes in the throes of passion, so nearly exposed. As in a spirited game of hide-and-seek, the thrill is in the possibility of discovery…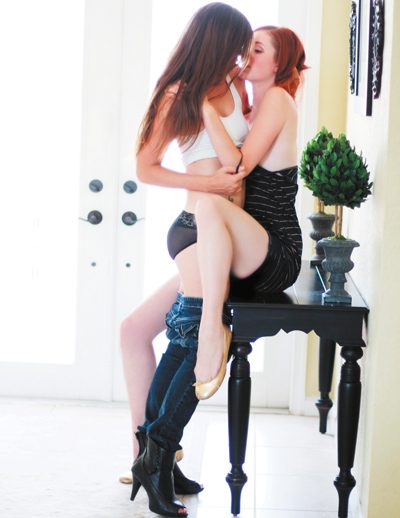 Reprinted with permission from Her Sweet Spot: 101 Sexy Ways to Find and Please It by Jude Schell, © 2010. Published by Celestial Arts, a division of Random House. Photos: JanetteValentine © 2010