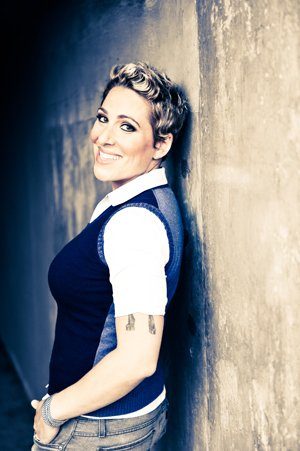 Dr Frankie Bashan is a renowned relationship coach and dating expert.
With over a decade of experience working with couples and individuals and specialized training in the field of trauma, Dr Bashan possesses a unique combination of formal training, innate emotional intelligence, and communication skills that allow her to help couples struggling with relationship issues of all kinds.
Dear Dr Frankie,

I've been single for about three years, and I'm not sure how to date or even talk to girls. I'm 20 and I've been out for a while, but I stumbled into my first two relationships, which were both with friends. I've never been on an actual date, and I'm not really sure how to approach girls. Girls never really approach me because I look "straight." I'm too afraid to talk to girls on my college campus because I live in a very conservative southern town. I've tried my college's Gay-Straight Alliance and online dating websites to meet people, but I either don't find anyone I find attractive/interesting enough to pursue, or they live several states away.
And in the realm of online dating I never really get messages from people, and the people I do message often never reply. I've been signed up on 10 or 15 different sites for a few years, and am not having luck on any of them. I'm not quite sure what I'm doing wrong. I'm moderately pretty, and I've had friends read over my profile to make sure I'm not writing something completely off-putting. I've really tried to just enjoy being single, but I've been alone for a long time. Even when I was in relationships, my girlfriends were always very distant and constantly pushing me away. My friends have told me that I'm too shy, and some have even tried pushing me into talking to girls, but I'm afraid. Online it's simple enough, but in real life it's terrifying. One ex that I'm still friends with even told me she kept her distance because I was so 'skittish' around her, even when we were "dating." What should I do?
Dear Skittish,
The type and amount of energy that you put out into the universe is generally what you will also receive. It sounds as if there are a few things happening here. I think many people can relate to feeling awkward socially, especially when trying to meet new people, but you describe an altogether "terrifying" experience. It might be helpful to try and identify the root of your fear which is not only preventing you from meeting new people, but also from becoming close once you are actually dating.
I suggest doing some "surveillance." Observe someone who is outgoing and appears to easily strike up conversations and move freely between groups of people. This can be a friend of yours or someone you just happen to see at a party or other social gathering. Watch their body language and listen to what they say. Watch and see how others respond to them. Listen to how they initiate and carry a conversation and then notice what they say to end the conversation. Socializing, as easy as it is for some people, is definitely a skill set that many people struggle with. It takes practice. The good news is that as you practice your skills your confidence will grow. As your confidence grows so will your self-esteem, and socializing will become considerably easier. Take the pressure off by practising these skills with people you have no interest in dating. Start in a casual, platonic social setting. Once you get the hang of striking up platonic conversations then challenge yourself to meet other LGBT folks including someone you find romantically interesting.
In terms of your online experience, I would caution you against spending too much time and energy in this area. A lot of people, including a majority of my coaching clients are losing interest in this once-popular tool. Online dating seems to be a time drain. More often than not a thoughtfully crafted email will go unresponded to, and people often don't represent themselves accurately. If you do keep your profile active, make sure that you post flattering photos. There are professional photographers who specialize in taking online dating photos with the specific goal of not looking professional or staged, just very flattering. Make sure also that your screen name, headline and profile are warm, witty and playful.
Regardless of your online endeavours make sure that you really put forth energy into improving your social skills. Even with the most stunning online profile and photos, you will eventually be meeting these people face to face. You'll want to have the skills to keep their interest and learn more about them as well. People are instinctively drawn to others who exude confidence, charisma, and positive energy.
Dear Dr Frankie,
I'm in my early 40s and I've started to casually date again after being single for almost a year. A couple of girls have asked me out on dates. Both dates were a lot of fun but the girls turned out to be younger than I thought…in their early 30s. Not sure if I should ask them out on a second date because the age difference of more than ten years is not really going to work for me, I think. Should I keep an open mind? What is the maximum age difference you think for a relationship to work?
Dear Young at Heart,
Depending on the maturity and energy levels of you and your dates, I see no problem with a ten-year age difference. I'll use myself as an example; even at a young age, almost all my closest friends were at least several years older than me. When I dated, I was attracted to women who were on average seven to ten years older. I found that I connected with them more so than women of my age. It probably isn't a total coincidence that the last two women you've dated have both been about ten years younger than you. I'm guessing that you probably have youthful energy and are also attracted to younger women. On the flip side, I have found that relationships with an age difference of more than ten years can be challenging because the gap becomes almost generational, and differences in things like pop culture and worldviews become more glaring. Couples with such a gap will share fewer cultural reference points to relate to. If the gap is too large it may seem as if you and your partner grew up in two different worlds. Common interests often differ as to the gap increases, and activity levels may be different enough that they can create issues.
Enter the "cohort effect." The term is used to describe a group of people +/- 6 years of the target population. This age range describes a group of people who have had similar social experiences. For example, they grew up sharing similar music, culture and events. Individuals from the same cohort will have more in common versus individuals outside of the cohort. If you are beyond the cohort you may find yourself out of sync on some matters with your partner. Given the degree of failed relationships in this day and age, I generally recommend trying to "stack the deck" in your favour by dating someone who has more shared experiences than differences. Couples with more things in common often navigate treacherous times together better than their counterparts who have little in common.
Now back to you. You said you had a lot of fun on both dates but also said that you didn't think the age difference would work for you. Before you discount these women based on their ages, ask yourself two questions. 1: Are you attracted to these women? And 2: Are you interested in learning more about these women? If you answered yes to both questions then go on a second date. If after the second or third date the age difference becomes more glaring rather than less obvious, then it is time to trust your gut and look for someone a bit closer in age.
Dear Dr Frankie,
I am a soon to be 46 years old African American lesbian and single. Actually, I've been single for the past three years, which by the way feels like ten. I find it very difficult to get back on the dating scene after several past failures. I have realized that I made numerous mistakes while dating and have spent this time "trying to get myself together" but I'm a bit lonely and would like to find someone to eat dinner with and watch a movie. I am already aware that my self-esteem isn't what it should be do you have some advice for me. I guess what I would really like to find is a good friend first.
Dear Lonely,
I think you are approaching your situation wisely in that you have used this time for introspection and are now seeking a friendship with dating/relationship potential. Three years is certainly a healthy amount of time to process past relationships and the mistakes you might have made.
I would encourage you to do some volunteer work that would put you in touch with other women who might also be in similar situations. LGBT organizations such as NCLR, HRC, a local LGBT centre, or even a local ASPCA or Humane Society (is there a self-respecting lesbian who can really resist a furry friend in need?), are probably rife with single lesbians. Aside from meeting other women with similar relationship statuses, the act of volunteering is a proven way to improve one's self-esteem. It gives life an extra sense of purpose and meaning to know we are putting good deeds and energy back into the world.
Other activities to consider depending on your interests and activity levels are local athletic leagues such as golf, tennis, bowling, or a local CrossFit affiliate. If there is an LGBT geared book store look for activities they host such as book readings or a book club. Think about joining an organic community garden, hiking club, cooking club, check out meetup.com for other ideas.
If you are concerned that you are still repeating a negative pattern and it's preventing you from meeting a friend or companion, consider seeking a dating or lifestyle coach. Best of luck to you!