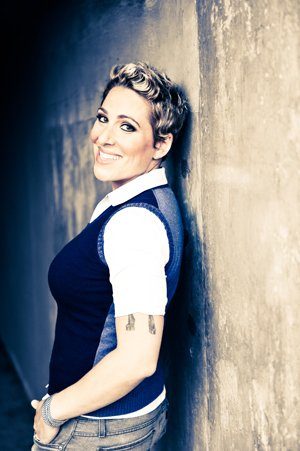 Dr Frankie Bashan is a renowned relationship coach and dating expert.
She is a licensed clinical psychologist with over a decade of experience working with couples and individuals and specialized training in the field of trauma. She possesses a unique combination of formal training, innate emotional intelligence, and communication skills that allow her to help couples struggling with relationship issues of all kinds.
Dear Dr Frankie:
It's the new year and I'd like to have a girlfriend this year. I'm smart, attractive and my friends say I'm a "great catch." What advice can you give me to help me find my mate?
Great Catch
Dear Great Catch:
I'm glad you asked. It's an excellent idea to start a new year focusing on finding a partner who loves and accepts you. Before I start ladling out advice, two considerations:
Consideration #1: If we don't MAKE time, how can we ever HAVE time?
Are you truly willing to put in the time to find a quality mate? We spend more time finding the right car or the right job than we do finding the right mate. Leaving it up to "chemistry" or "if it happens, it happens" is the wrong perspective. If you want a girlfriend, you must be willing to devote considerable time and energy to finding a girlfriend. This requires opening up space in your schedule for dinners or coffees with strangers and devoting time to listening to their stories and finding out who they are. If every hour of every day is filled with work, children or other obligations, you're not going to have the time (or the energy) to truly focus on another individual. And isn't that what you would want from someone going on a date with YOU?
Consideration #2: What do you TRULY want in a partner? Do you want a partner who shares the same values, activities and life perspectives that you do, or do you want a partner for something else?
When looking for a mate, it's important to be clear about what you want. If you just want someone to make out with occasionally, take you to the airport and/or go to fancy events with, then your dating is going to take a much different turn than if you want to find the mother of your children.
I don't say this to be crass. I say this to be real. We all want different things at different times in our lives. When dating, be clear on what you want. If you know you want children and your stranger-coffee-date says she hates kids, pay attention. Regardless of how hot she is, she's clearly not going to be the mother of your children.
Now that we have both of those considerations on the table, here are my two pieces of advice for finding a girlfriend in the new year:
Go on dates
There is a reason the old saying, "You have to kiss a lot of frogs to find your prince" has staying power: There's truth in it. You have to meet a lot of people before you actually meet the one you connect with.
Studies have shown it takes at least 7 dates to meet 1 you actually connect with. That means you need to have 7 coffees or dinners and listen to 7 different stories before you meet a woman that you truly have a profound connection. This is where something like speed dating comes into play. In a typical speed dating event, 10-20 women "speed date" each other for 3-5mins each. While you can't learn her whole life story in 5 mins, you can get a sense of whether or not you'd like to go on a 2nd date with her.
Another way to go on many dates is to simply ask women out that you meet. Granted, this takes time and practice, but the more you do it, the easier it gets. Just do it.
Did a friend introduce you to another single friend and she seems remotely interesting? Ask her out.
Was she cute? Did she seem at all interested? Ask her out. Did you meet someone at a MeetUp group, but forgot her name? Send her a message and ask her out. I think you can see where I'm going with this…. Just ask her out. It's not a diamond, it's a date.
Widen Your Net
As a matchmaker, I talk to women all over the world. They all want the same thing: a quality partner, who likes to travel, is active, has a sense of humour, and enjoys life. They don't all live in the same place.
Just because you live in one place, doesn't mean your mate does. Don't limit yourself by geography.
If your potential mate doesn't live in your zip code now, it doesn't mean she won't at another time. For example, My consultant, Shelley in Honolulu has been hosting speed dating/lesbian mixers for over 2 years and she can tell you two things: the community is small and the cost of living is HIGH. With many lesbians in Hawaii already partnered, singles are working hard to make ends meet, working multiple jobs and living with family or friends. With such tight amounts of "free" time, many of them just don't have consideration #1 available to them. To solve this, Shelley often advises singles to be open to dating someone, not in Hawaii. Granted, such an option takes work and isn't the easiest thing to schedule, but then again, you're looking for your mate—is it supposed to be easy?
Widening your net also includes not only thinking outside your zip code but widening your social circle. Attend events where you don't know anyone. Go by yourself. Strangers are just friends you haven't met yet. Introduce yourself and compliment her on something she is wearing. For example, "Hi, my name is Frankie. I was admiring your earrings, where did you get them?" If she responds, you've started a conversation. Then, it's just like one of your coffee/dinner dates: Ask her questions about herself, make her tell you stories, then, if you like her, ask her out.
Finding a girlfriend in the new year is a worthy endeavour. Remember to keep those two considerations on the table, (time and desire) and don't limit yourself to geography. There are so many other great catches in the world and I want you to find the one that makes your heart sing.
Good luck and take care,
Dr Frankie