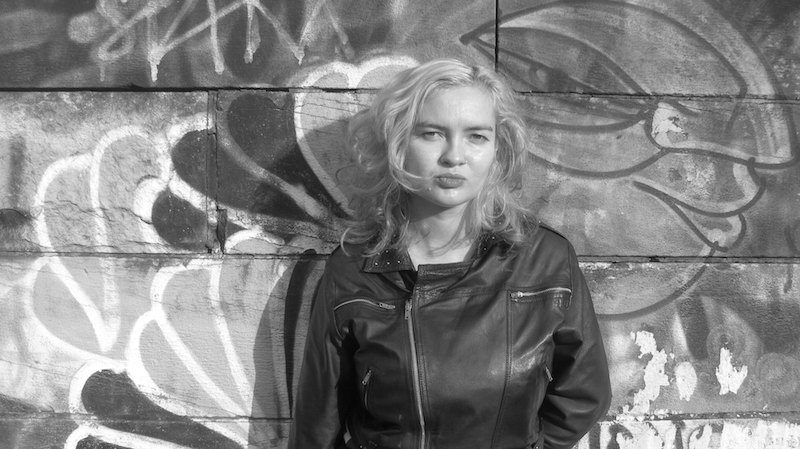 The debut author Anna Westbrook talks about lesbian literary loves, queer sex work, and her new novel, Dark Fires Shall Burn!
Anna is a lesbian author who lives in Sydney and has just published her wonderful debut novel Dark Fires Shall Burn, a crime novel set in post-WW2 Sydney, featuring a bunch of awesome queer characters. LOTL had a chat with her this month.
Who is your favourite lesbian/queer female novelist?
Oh, that's a hard question! May I have a few? The late, great Dorothy Porter, Kate Tempest, Roxane Gay, Patricia Highsmith, Virginia Woolf, Sarah Waters, Dorothy Allison, and closer to home Hannah Kent.
What was the first novel you read that had a gay character?
I think it was Christos Tsiolkas' Loaded. I would have been 11 or 12. Obviously, my parents didn't supervise what I took out at the library.
Queer sex workers feature in your book and are still a fixture in the sex industry. What needs to change to ensure more legal protection for sex workers, and queer sex workers in particular?
Organisations like Scarlet Alliance, Sex Workers Outreach Project (SWOP), and ACON, all provide excellent services and advocacy. In a broader sense, community attitudes need to change and some of that comes through reforming the way the media frames and presents sex work and which will hopefully lead to changes in the law.
In your research for the novel, what is the most interesting thing you discovered about lesbian life in Sydney in the 1940s and 50s?
Rebecca Jennings wrote a stunningly well-researched account of Sydney's lesbian history called Untamed Desires, and Garry Wotherspoon's anthology Being Different were both great for grasping the consciousness of the period. The most interesting detail I discovered was the resounding impact of WW2 on mobilising women into the workforce and allowing them to make connections with other women who had the same desires that they did. It fostered many relationships that otherwise might never have been possible.
Why should queer ladies read your book?
I would hope that anyone with interest in this period of Australian history, as the novel is based on a true unsolved crime, would read this regardless of their sexuality. However, teenage Anna would have been stoked to come across a literary crime novel that doesn't shy away from the fact that most of the major characters are queer, without that being the focus of the narrative.
You can read more about (and purchase!) Anna's book by clicking here. We really recommend you do.