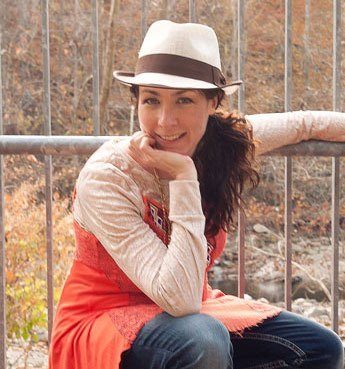 We caught up with professional writer and publisher Suzie Carr.
Can you tell us a little about yourself and your writing?
I'm a person who can't imagine a life without writing! I wrote my first lesfic novel, The Fiche Room, in 2004 (published it in 2007) and I've been writing ever since. After writing my 3rd novel, Tangerine Twist, I opened up Sunny Bee Books, LLC, and have published all nine of my books through it.
What made you decide to write lesbian fiction specifically when the mainstream is a much larger (and potentially more lucrative) audience?
The love between women is beautiful, and I enjoy spending my time writing about the magic of it all.
Money is not a motivating force behind my writing. My driving force is entering that creative zone where life takes on an almost euphoric vibe. Writing about the triumphs and struggles of women gets me into this zone.
You seem very professional about your writing business. Do you believe it is important to be professional and to treat it like a business?
My mission as a writer is to help inspire others to take action, to rise to the occasion, and to live their dreams. I've got responsibilities that extend beyond myself with my writing business. I contribute to charities (the NOH8 Campaign and Hearts United for Animals) that need attention. I need to be professional to stay in the position to be of service to them.
What would be your advice to a new author who wants to self-publish?
Invest in your book. By this, I mean, hire a professional editor, beta readers, and a book designer. Take your time getting the book in its best shape because once it's out there, it's hard to backpedal on bad reviews. When authors take the business of writing seriously, great rewards can come to both the readers and themselves.
Tell me about the decision to put out audiobooks, and what made you decide to produce them yourself? Has it been a complicated undertaking?
I wanted to share the intimacy of my writing with readers in the form of audiobooks. After auditioning several narrators, I decided to narrate myself because no one could capture my characters as I had written them.
It's been quite a learning curve in terms of meeting the standards of Audible.com, the leader in audiobook distribution. I've had to learn how to set up a recording studio, narrate, edit and master audio files. I'm happy to say that I've succeeded, and Audible has given me the green light to start recording The Muse.
Inner Secrets audiobook is available for free on my site http://curveswelcome.com/audiobook/
Thank you for answering our questions, Can you give us a quick spiel for your latest or upcoming work?
I'm writing a how-to book called Writer's Insights that is based on my Writer's Insights Video Series www.AuthorInsightsbySuzie.com
Additionally, I just started storyboarding my next novel, Sandcastles. This book will be dramatic fiction with a twist of romance and humour.
Thanks, Suzie!