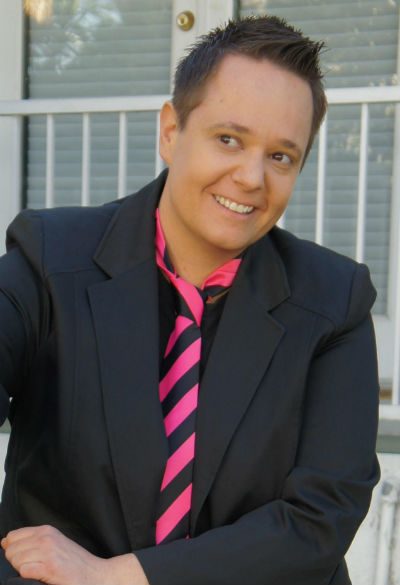 Filmmaker Michelle Ehlen Explores Sexuality in the Romantic Comedy Heterosexual Jill
Imagine a film with the following plotline: A woman, Jill, asks her female ex-lover, Jamie, if they can date each other again just so that Jill can prove to herself that she is no longer attracted to Jamie and therefore no longer a lesbian. Jamie agrees.
This is the scenario in Michelle Ehlen's film Heterosexual Jill. Although it might seem that Jamie's choice to sacrifice her self-worth for her ex is crazy, Ehlen craftily makes it all make sense. In fact, Ehlen, who stars as Jamie, plays her to great comic effect. She's also the writer, director, producer and editor of the film. What's more, this entertaining film asks some serious questions about gender, sexuality and identity but never seems preachy or overly didactic.
Heterosexual Jill is a follow-up to her first feature, Butch Jamie, which won several awards on the film festival circuit, including Best Actress for Ehlen at the Outfest Film Festival in 2007.
We chat with Michelle Ehlen
Tell us about your film?
I call the film a pseudo-romantic comedy about being in love with who you think you are.  It's a satire that revolves around an "ex-lesbian" named Jill who hunts down her ex-girlfriend to prove to herself that she is no longer attracted to her.
What made you want to make it?
A few years ago I did a film called "Butch Jamie" that depicts these same characters.
That film revolves around gender, and I liked the idea of making another instalment with the same characters that revolved around sexuality.  I'm currently writing a third instalment called "S&M Sally", which will be a satire about relationships.  I think exploring identity from a variety of angles is what interests me most about doing this series of films while presenting everything in a very funny way.
Why should our readers see your film?
I think the film is a lot of fun.  I've seen it screened with a variety of audiences and everyone really connects with the humour and the themes of the story, regardless of how they identify on the sexuality spectrum.
What are some of your favourite lesbian films?
One of my favourite lesbian films is "Tipping the Velvet" – just all-around fantastic.  Forbidden love, gender-bending performances, and great plot twists.  I also really liked "Kissing Jessica Stein" – a very funny movie, and I had a crush on Jessica so I loved watching her try to be a lesbian even though she wasn't always quite good at it.