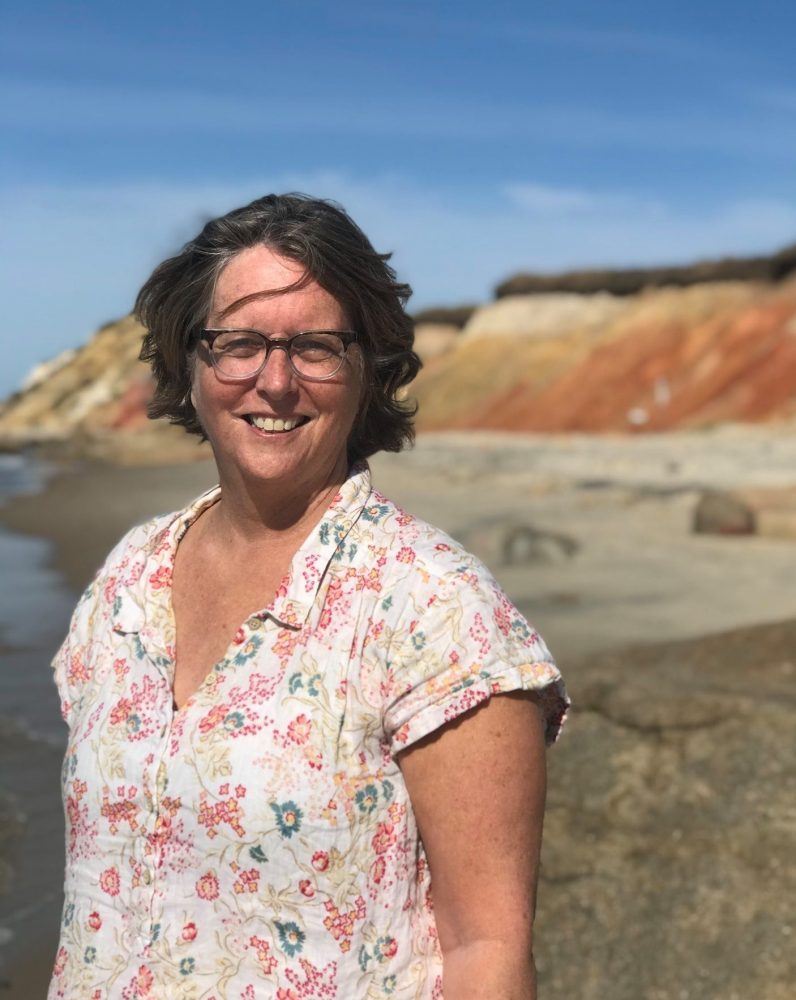 It's a terrible irony being an LGBTQ+ woman in 2021 – we are everywhere and nowhere.
Everywhere as glossy sexual fantasies in the media or the punchline of endless jokes about our humorless politics, our confusing genders, and hopeless fashion.
Nowhere when it comes to centering us in the public policy realm, including in the LGBTQ movement itself.
Where, for instance, is the discussion about the needs and joys of our unique women-centered lives, loves, kinship structures,  and families?
Even the basics are unknown:  How many of us are there?  We don't know.  Where and how do we live?  We don't know.  What kind of work do we do and how much do we earn?
And while we are asking — how does the average LGBTQ+ woman choose and configure her family?
How do we construct our partnerships and social lives?  With friends?  Lovers?  Via birthing, adopting, aunty-ing, or fostering children?
How many of us have dropped out of high school or hold PhDs?
How many of us are in the army or under state surveillance and punishment systems?  How many of us grew up foster homes or shelters?
In 2011, when I helped publish the findings of the first national transgender discrimination survey, advocates finally had the numbers to confirm all the things we knew to be true anecdotally:  doctors did not know how to treat trans people; emergency rooms were turning trans people away in appalling numbers.
Unemployment was rampant at 3-4 times the rate for the general population.
Homeownership was low and finally, in the face of overwhelming social rejection and violence, suicidality was a condition that nearly half of all trans people in the study had experienced.
But along with confirming what we knew, the landmark study revealed to us – to our own community – things that were incredibly damaging and unknown.
We learned that non-binary people assigned female at birth and who expressed their gender on the masculine spectrum experience extremely high rates of child sexual abuse in K-12.
We learned that non-binary identity – at that point somewhat dismissed as a white, privileged "experiment" – was much more prevalent among young people of color and those living on limited incomes.
We learned, also, that family acceptance was protective in ways we did not imagine, over the lifespan.
The power of the national transgender study was that the data afforded us the opportunity to course correct; to change our priorities, strategies, and advocacy.  To build our movement and save lives.
Today, we know that sexism, misogyny and racism drive transphobia – and just as surely, we know that sexism, misogyny and racism debilitate and shatter our LGBTQ women-centered communities.
One need only reflect on lesbian, bi, and transwomen's community organizations, spaces and businesses over the past 25 years – which have been underfunded, targeted, displaced and foreclosed upon at astronomical rates, while gay men's social spaces and businesses have thrived — to scratch the surface of this collective burden.
The National LGBTQ women's community survey proposes to take up that burden, and to address it by illuminating the depth and breadth of LGBTQ women's life experiences.
The study will look at all corners of our lives and afford us the ability to analyze how some experiences influence others.  We will ask questions about our families of origin, religious traditions, and childhood schools and teams as well as discrimination in housing, health care, the workplace, accessing capital, and higher education.
We will record our experiences of interpersonal violence, policing, incarceration, and other state systems of surveillance; examine political affiliations and participation, volunteerism, movement involvement, and civic life.
We will look at ourselves, our relationships with each other and the impacts of surviving multiple, daily, anti-LGBTQ, racist, and sexist forces as we build our amazing queer lives.
Knowledge is power.  It's time that we build that knowledge together, to better fight for our lives.
https://www.lgbtqwomensurvey.org