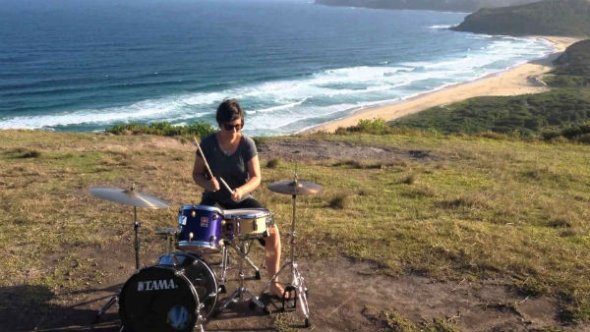 Libby Jones has entered into the International female drummers' competition 'Hit Like a Girl'.
Hey, I'm Libby and I'm from Newcastle, NSW, Australia.
I've been playing the drums since I was 12 years old and to the shock of my parents, I'm still ROCKIN ON. I've been performing in the Australian music scene since the age of 16.
Over the years I've played in several self-managed bands, which has allowed me to play my drums all over Australia. Along the way, my bands have opened for some iconic Aussie ROCK bands including Magic Dirt and Powderfinger.
I am currently studying a Bachelor of Music / Bachelor of Teaching at the University of New England. I am also a drum teacher through my own business DO MUSIC.
Some of my favourite drummers include John Bonham, Dave Grohl, Phil Collins, Neil Peart, Stewart Copeland, Tommy Igoe and Jeff Porcaro.
For me, playing the drums is a release. I love playing music and I love playing with other musicians.
I entered the HIT LIKE A GIRL Contest so I can help promote the female drumming community.