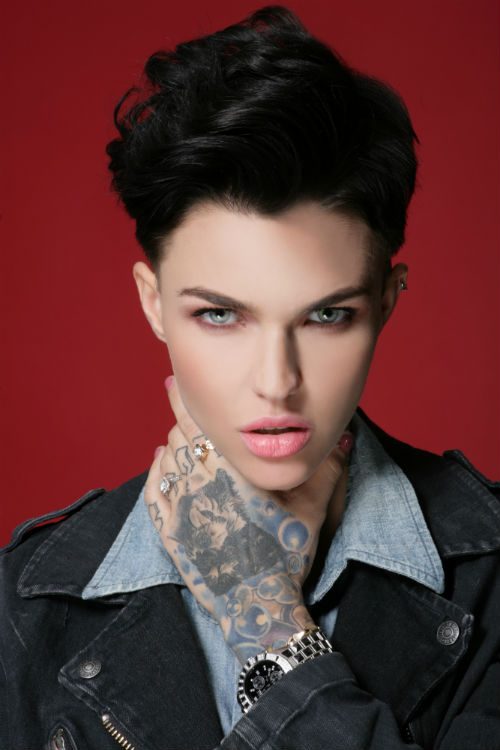 Join the Orange Is The New Black actress Ruby Rose and hundreds of lesbians on OlaGirls' getaway in Europe
OlaGirls have announced that Aussie DJ, actress and style icon Ruby Rose will be the queen of the decks this summer at their brand-new lesbian holiday escape. Ruby Rose arrives as the main DJ fresh from the set of Orange Is The New Black, where she's just wrapped season three of the hit show, due to air this June.
OlaGirls are beyond excited to welcome Ruby Rose to their packed schedule and they're sure she'll add a shot of glamour and undoubted talent to what is already shaping up to be the lesbian summer destination of choice.
Ruby Rose shot to fame in her native Australia as an out MTV VJ and model, but her place in lesbian folklore is assured with her starring role in Orange Is The New Black as Stella Carlin, whose stunning looks and sarcasm turn Litchfield heads in season three. But you don't have to wait for that – come and watch her DJ at OlaGirls and dance the night away with Ruby!
There will be sunshine, fabulous cuisine, drinks and relaxation on the Mediterranean getaway. But best of all, there will be hundreds of lesbians for you to meet and mingle with – and you can do this while sunbathing and socialising, or through one of our many activities: hiking, water sports and beach volleyball, wine-tasting to tapas-making, speed dating to dancing and much more. OlaGirls' prime motivation is getting lesbians from all over Europe together, having fun and forming friendships & relationships that last.
For three days in June, Spanish holiday hotspot Calpe will be packed with lesbians, ensuring sunshine really is the new black.