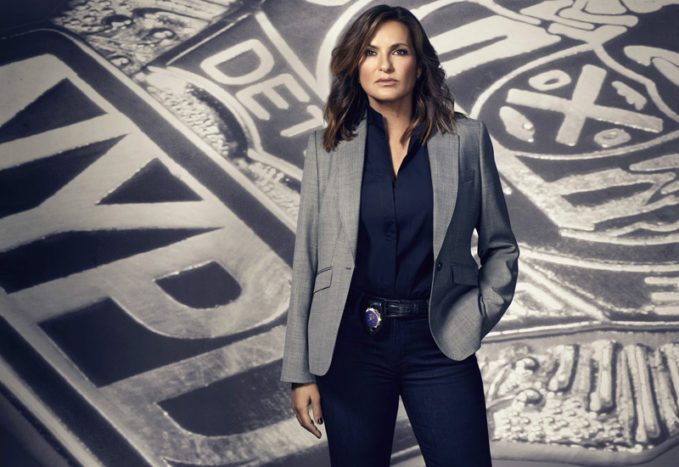 And so does Mariska Hargitay.
April is Sexual Assault Awareness Month. It's an issue the longest-running primetime TV series has been addressing every week for decades.
NBC has announced it is renewing "Law & Order: Special Victims Unit"–"SVU"– for a record-setting 21st season. The series now becomes the longest-running live-action primetime series in American TV history.
Mariska Hargitay will return as lead detective, Lt. Olivia Benson,  the longest-running female character in a live-action primetime series. Hargitay has earned eight Emmy nominations for her role, winning the award for lead actress in a drama in 2006. In addition to starring on the series, Hargitay is also executive producer and a director on the show.
Hargitay is also one of the most under-appreciated actresses on TV. Her two decades of work should have received far more accolades for her stellar work.
Yet "SVU" now surpasses the record of 20 seasons currently held by the first show in the series franchise created by Dick Wolf, "Law & Order" (1990-2010), and CBS' "Gunsmoke", which ran from 1955 to 1975 and remains in syndication.
Wolf said, "As 'SVU' moves into its third decade, Mariska has become an iconic figure as a star, advocate and crusader for women. She is an enduring champion of the movement to end sexual violence, and dozens of episodes have dealt with the very same issues that have shifted into the spotlight in this country in the past few years."
Hargitay's Olivia Benson has been at the center of storylines that long pre-saged #MeToo: storylines about sex trafficking, campus rape, child sexual abuse, child marriage. The show has addressed sexual and other violence against lesbians, bisexuals, gay men and trans women. And "SVU" has even put Olivia undercover in prison, where she was sexually assaulted herself by a guard.
"SVU" premiered in September 1999. There are 454 episodes to date. There are no current plans for season 21 to be the show's last and Hargitay said if the writing continues to be good, she will stay on. Hargitay told The Hollywood Reporter, "I'm in it for the long haul. I said, 'You keep writing like this, I'll stay for 25 years.' Why would I leave? I'm so grateful."
It was fitting that NBC made the announcement in the final days of March–Women's History Month–because Hargitay is making several layers of history. Olivia Benson is unique in the TV landscape as an unmarried 50something (Hargitay turned 55 in January) woman in a lead role. Olivia Benson has never been married, although she's had a few relationships with men throughout the series. Several years ago she adopted a child whose mother had been killed while Olivia was covering her case. But the series never presents Olivia as missing a love interest nor broken for her failure to marry a man and raise biological children.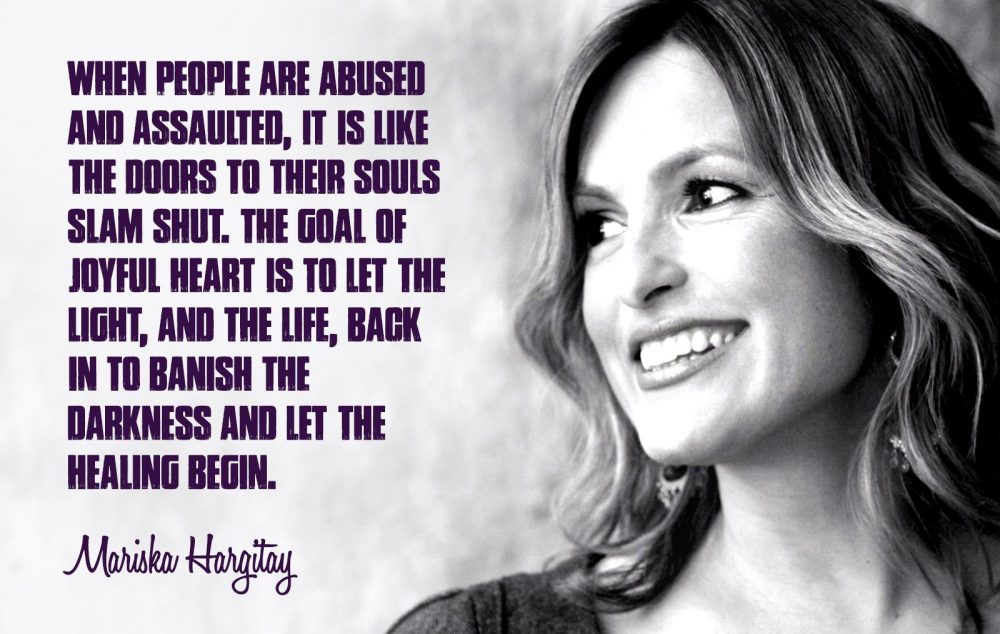 Many would prefer Olivia to come out as a late bloomer lesbian and there is much fan fiction with a lesbian Detective Benson. If you Google "Lesbians love Olivia Benson" page after page of entries from magazines as diverse as Philadelphia Magazine, Jezebel, Autostraddle and The Advocate pop up. If you take an utterly random and totally unscientific poll on Twitter or among your friends, Olivia Benson is the detective most would like to see in a lesbian storyline.
And then there's all that fan fiction. And Taylor Swift named one of her cats Olivia Benson.
But what makes Olivia Benson Olivia Benson is her solitariness. Conceived as a child of rape, Olivia has always had a fraught relationship to her own history. The work she does, helping victims of sexual assault, is one she's passionate about. There may only be room in her life for a child, but not another adult.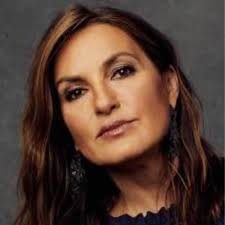 While Olivia navigates the world of sex crimes, in real life Hargitay has had her own consciousness raised by the role. With her iconic presence as Olivia, Hargitay tells the stories of the victims of sexual abuse and violence in real life. Hargitay is founder and president of the Joyful Heart Foundation, an organization established in 2004 to provide support to survivors of sexual assault and abuse as well as domestic violence and child abuse–all issues Olivia Benson addresses on "SVU."
Hargitay said she "started getting fan mail from survivors who felt a connection to Olivia. In many of these letters, people would disclose their personal stories of abuse—some for the very first time. I remember getting the sense that many were living in isolation with so much shame, but the shame belonged to the perpetrators. I wanted to help find a way to help people reclaim their lives and live them with a renewed sense of possibility and hope. And that's what we work to do every day at Joyful Heart." Hartigay describes the mission of Joyful Heart as one of healing. The organization has raised more than $150 million and provided a range of services. The organization's PSA campaign "No More," about sexual violence against women, has generated more than 5 billion media impressions online, in print and on TV.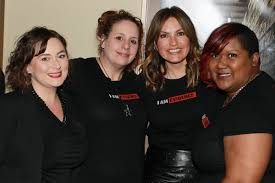 The advocacy work also includes Hargitay's passion project, the End the Backlog campaign, with the goal of eliminating the backlog of more than a quarter million untested rape kits sitting in storage facilities across the country, to "open up a path to healing and justice for survivors."
"Normal fan mail is, 'Can I get an autographed picture?' But the letters I started receiving was a very different kind of fan mail," Hargitay said in an interview with Vanity Fair. "I started getting letters in which women actually disclosed their stories of abuse . . . the fact that they were writing to this actor on TV, this fictional character, showed me how alone they felt. The themes in the letters were all the same—they talked about shame and isolation."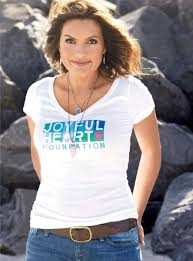 Hargitay said she "tried to revolutionize the way we respond to these issues and transform society's response." In 2010 Hargitay testified before a bipartisan task force on Capitol Hill on behalf of rape survivors.
Hargitay produced the documentary film I Am Evidence for HBO about the rape kit backlog. The harrowing film debuted during Sexual Assault Awareness Month in 2018 and it is harrowing. The film details just how often the rapes of women who aren't white, straight, middle class get ignored. In Los Angeles alone, 86 percent of rapes aren't prosecuted.
When Hargitay discovered how many untested rape kits there were, she was "mad, shocked, devastated, and simply outraged. I thought my head was going to explode. I couldn't believe that people weren't talking about it, that people didn't know. . . . The fact that these kits weren't tested means, to me, that [these authorities] are saying that women are not of value."
I Am Evidence tells the stories of women who weren't deemed worthy of an investigation as well as the real-life detectives and activists trying to change the system. The focus of the film are the women who routinely do not get heard–the non-white, non-middle-class and even non-heterosexual women who are treated worst by the system that has in no way caught up to the #MeToo movement.
I Am Evidence debuted at several film festivals and is available for streaming on HBO and for community outreach presentations.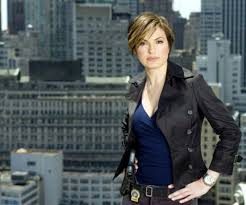 At the beginning of the film, Hargitay says, "Victims have the courage to come forward "and then nothing is done about it. What are we saying? We're saying you don't matter."
Victims matter to Hargitay, just as they do to Olivia Benson. For Hargitay, sexual assault issues are now her life's work and "SVU" is why. She said of "SVU" and her new milestone as the longest running female character on prime time, "I'm deeply proud to be a part of this groundbreaking show, and humbled to make television history. The longevity and continued success of 'SVU' is a testament not only to the show's powerful storytelling and ability to connect with viewers, but to its necessity. We have told important stories for 20 years, and we will continue to tell them."
Olivia Benson is unique among television heroes. And through her and her own work, Hargitay is telling the stories of women whose voices are often suppressed. Of her documentary, Hargitay said, "Obviously, in a 90-minute documentary, we didn't have time to tell all those stories, yet each one of them could have been their own movie. The movie's been such a journey for them and a journey for any survivor who has the courage and the faith to go through this system—an unjust system that we're trying to change. There can't be enough movies or magazine covers dedicated to these women, really."
And there can't be enough of Olivia Benson. Or Mariska Hargitay.