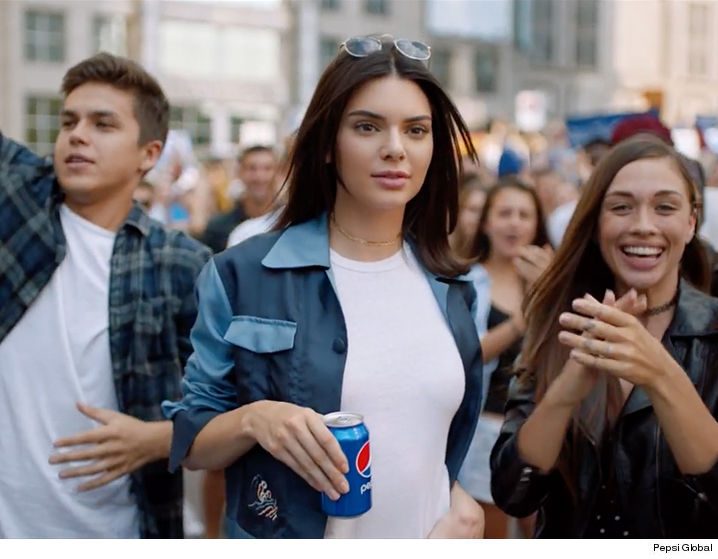 Part 1: There are few things more gossip-inducing than a gay rumour.
There are few things more gossip-inducing than a gay rumour. This was a lesson I learnt early on in high school, sometime between my language teacher asking me if I was gay because my hair was cut short and hearing the constant queries about my close male friends' sexual preferences.
The possibility of queerness meant an increase in attention, whether we liked it or not. People are nosy, desperate to know the truth, even more desperate to say "see, I told you so!". With the advent of social media there is more opportunity than ever to fulfil those desires.
The internet is obsessed with 'coming out' stories. Scandalous enough to attract attention but mainstream enough to avoid a response of pure hate, coming out videos pull views on Youtube.
Go onto any LGBTQIA+ Youtuber's page and you can usually find a video detailing their sexuality amongst their most viewed videos: Ingrid Nilsen went semi-viral three years ago with her video "Something I Want You To Know (Coming Out)" viewed by 17 million people;
Shane Dawson's "I'm Bisexual" video created waves in 2015 with over 10 million views; and newer Youtuber Elle Mills' "COMING OUT (ELLE MILLS STYLE)" video is her most popular video with 4.4 million views. (Interestingly enough, the coming out story of one of the most popular gay Youtubers, James Charles, doesn't even fall within the top twenty of his most viewed videos – perhaps because he has always been open about his sexuality, with no 'secret' to reveal).
If a Youtuber doesn't fall on the LGBTQIA+ spectrum, even the mere hint of a queer sexuality can attract attention. Youtuber and self-proclaimed "fuck-up" Tana Mongeau gained 282,000 likes in 2017 on a photo of her kissing former Disney star Bella Thorne, a picture that she later claimed was taken for the purpose of going viral, although it did lead into an actual relationship. Mongeau's approach to gaining fame – using a queer kiss 'scandal' with a former child star to increase engagement – isn't new; we all remember Madonna and Britney's kiss on stage at the 2003 VMAs, and the subsequent suggestive video clip for Me Against the Music which *almost* culminated in some gay action.
Queerbaiting, defined by Joseph Brennan in his article Queerbaiting: The 'playful' possibilities of homoeroticism as "a tactic whereby media producers suggest homoerotic subtext between characters…that is never intended to be actualised on screen", attracts attention, for better or for worse. And there's nothing more valuable on the internet than attention.
While not a new phenomenon – the Huffington Post claims that "[t]he word came into existence in the past five or so years, but the practice itself stretches back much longer" – queerbaiting came up again this January when Kris Jenner posted on Twitter and Instagram about an upcoming announcement to be made by her daughter, Kendall.
Using hashtags including #bethechange, #mydaughterinspiresme and #authenticity, her tweets praised Kendall "for being so brave and vulnerable" and warned followers to "be prepared to be moved". The tweets attracted a total of 22.6 thousand likes, and stirred up even more speculation, particularly amongst LGBTQIA+ followers and other interested lurkers. Would this be Kendall's coming out video, something long-rumoured even after it was shut down by Kendall herself in an interview with Vogue?
The internet loves a gay rumour, but it also loves Kardashian-Jenner gossip. A Kardashian-Jenner gay rumour? Absolute gold.
What was to follow, though, was not a tearful, heart-warming coming out video but an ad for celebrity-spruiked acne product Proactiv. Then came the inevitable scandal – did Kendall Jenner, through her momager Kris, queerbait her fans in order to make money and promote a product?
A Kardashian-Jenner scandal is not unusual; in fact, a Kendall Jenner ad-related scandal is not even new. In 2017, she starred in a widely panned Pepsi ad in which she seemed to solve structural racism and police brutality by the simple act of sharing a can of soft drink with the cops.
That ad was eventually pulled; but with Proactiv, it appears her promotion was successful. Marc Kravets, Proactiv's general manager, told WWD that their "new subscribers…were up 30 percent year-over-year for the first week of the campaign". Kris' clickbait – a common influencer tactic described by This Interests Me defines as the use of "a title that intentionally obscures the content" – worked.
The vaguer she was in promoting Kendall's announcement, the more likely people were to talk, speculate, and ultimately watch the video. While it's debatable whether Kris' posts were intentionally constructed in order to queerbait the audience, given that she did not actually hint towards any queer content, there is no denying that both Kris, and Proactive in approving the posts, were aiming to provoke the audience's curiosity. It is within this environment – one driven by the profit to be made from increased clicks, views, likes, and comments – that the still-provocative narratives of queerness must now exist.