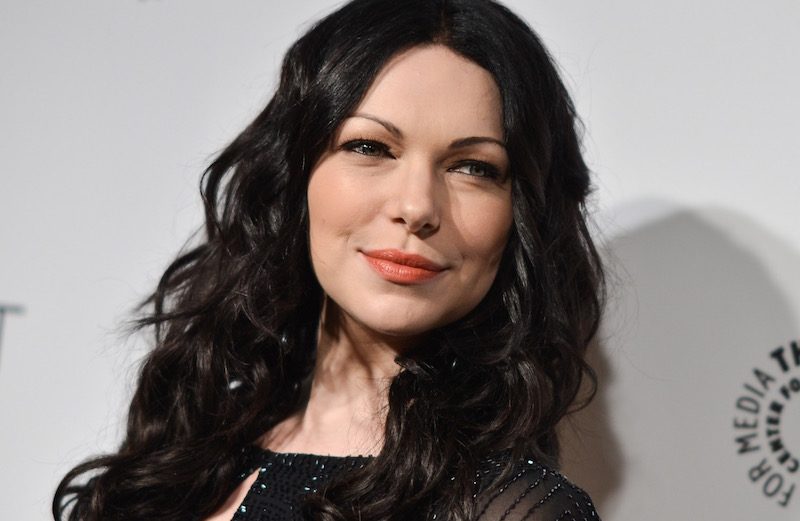 Stop. Vause time.
Laura Prepon, you are the love of our lives. What can we say?  We're a sucker for a baddie.
Alex Vause might screw over Piper a billion and one times but we don't blame Chapman for crawling back. How can anyone resist that husky voice of hers?
Dayum. Some might even say you're the Shane of OITNB – but with better eyebrows. Obvs. No offence, Kate Moennig.
Here are ten things you might not know about her. 
1. She is of half-Russian, half Irish descent. So now we know. That's the mix you need to create a goddess.
2. She's naturally a redhead. Google image it now because those auburn locks will make you weep with happiness.
3. Unsurprisingly, she used to be a model working in the fashion capitals of the world. So, like Alex Vause, she did travel and probably led a luxurious life but I'm afraid she wasn't actually ever a super badass drug dealer.
4. Her favourite book is The Hobbit by J.R.R. Tolkien. Aww – that totally melts our hearts. Can you imagine her staying up late at night reading The Hobbit and getting all excited about the little people? She's probably a big softie.
5. She has a dog called Lambert who she enjoys a good spoon with. Spoon me, Laura? Please.
6. She loves being a lesbian icon and thinks the LGBT community is "rad". She says: "The LGBT community is so fucking awesome… It's such an amazing fan base and they're so supportive."
7. One of her favourite foods is raw almond butter. I don't even know what that is but I'll buy you all the raw almond butter in the world if it makes you happy…
8. She hates spiders. Ok, I hate spiders too. But I would contemplate being the one to kill them for you any day.
9. To relax, Laura plays poker. Play poker with me? I suck, so I'll let you win every time.
10. If she wasn't an actor she would have followed the same career path as her Dad who is a surgeon. Just take a minute and think about how hot she'd be in a doctors outfit… *melts*