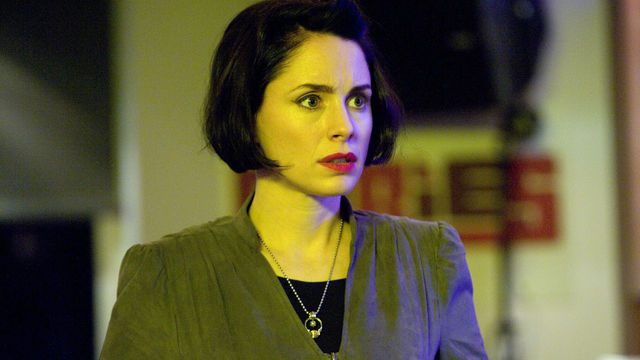 Move over L Word there's a hot new lesbian drama in town – Lip service – the tales of the lives and loves of a group of friends in Glasgow.
We chat with Laura Fraser, who plays Cat: 
Did you come from an arty family? Was theatre/the arts important in your household growing up? Was a career as an actor always on the cards?
I didn't come from an arty family. When I was growing up my dad was a civil engineer and my mum was a nurse. My parents took us to films and museums and the occasional show at the theatre.
What's your first 'theatrical' memory?
I think the first thing I saw at the theatre was 'The Rocky Horror Picture Show'. I loved it!
When did you catch the acting bug?
I remember wanted to act from around the age of 3.
Are there any actors that have inspired/influenced you? Who? Why?
I have been inspired by many actors including Jessica Lange, Dianne Keaton, Mary-Louise Parker and Robin Wright. I also love Catherine Keener, Dustin Hoffman, Philip Seymour Hoffman and Al Pacino.
What was your first job in the biz?
First, the acting job was an educational tv series for the BBC with Peter Mullan called 'The Jacobites'
How do you approach a role? Are you a method gal? Does it all come from the text? What's your process for creating a character?
I do use The Method when I can; I try to imagine how I would feel in the given circumstances, and if I cant draw from my own emotional experience I substitute a similar experience or sense memory.
How would you describe the character of Cat to the uninitiated?
Cat is very highly strung and is afraid of letting go. Her tight grip on life manifests itself in mental obsessions and mild OCD. She is very loving but her need to control inhibits her happiness in relationships.
Lip Service has garnered a cult following in the LGBT community – what do you think is so appealing about the show?
The people that I have spoken to seem to like the female ensemble, and the fact that LS is not issue led. I think people can relate to most of the characters as they are flawed in some way like all humans!
What do you hope season 2 brings for the character of Cat?
Season 2 sees Cat breaking out of her master controller role, and she becomes quite reckless. She takes several emotional risks that she finds hard to reconcile with her moral code.
How does it feel to be part of a show that is considered to be groundbreaking for its portrayal of 'everyday' lesbian relationships?
It's lovely to be part of LS. I love working with all the girls and we have a gorgeous crew too.
How are you handling your newfound fame as a cultural icon for the LGBT community?
The attention I have received from LS has been very positive. People usually just want a photo or a hug!