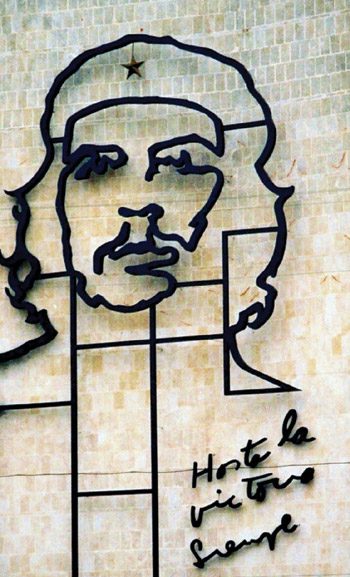 On an island once forbidden to Americans, change is coming. And visiting is easier and more surprising than you've dreamed.
We step into the dark streets of Central Havana just before midnight. Our destination is a government-owned bar called Habaneciendo, where a woman named Milagros told us there would be a lesbian party on Sunday. We're much too early, so we wait while local men and women gradually fill the cramped, narrow space, talking over the Justin Bieber videos on the big screen. An hour later, when the Spanish dance music begins, the queer women pour onto the dance floor, and there are more than I've ever seen together in Cuba.
Five years ago, on my last visit to the island, this scene would have been unthinkable. Back then, most parties were illegal and were held in secret locations under the constant threat of police raids.
I'm dancing with one of our group when a local woman suddenly cuts in and takes my place on the floor. The next thing we know, her friends are all around us saying "hola," and presenting their cheeks for kissing. While one woman dirty-dances with our friend, my prior dance partner is bumps and grinds with a tiny androgyne with short-short hair and a little curl on top of her head. Our friend soon disappears with her admirer and, a few minutes later, we see the local woman pulling her right out of the bar. I find them in the hallway, where our friend is being cornered by her admirer, asking for a kiss.
Events, and lesbian dramas like this, can happen more openly now in Cuba, partly because of the changes wrought by the daughter of President Raúl Castro. Mariela Castro Espín is the director of CENESEX, the government's National Centre for Sex Education. Influenced by her feminist mother, Mariela (who locals refer to by her first name, like they do with her father and her uncle, Fidel) has helped bring in a number of progressive laws. In 2008, Cuba announced that gender reassignment surgery would be performed free of charge for transsexuals who qualify. Only a few dozen individuals have qualified and about 10 operations have taken place so far.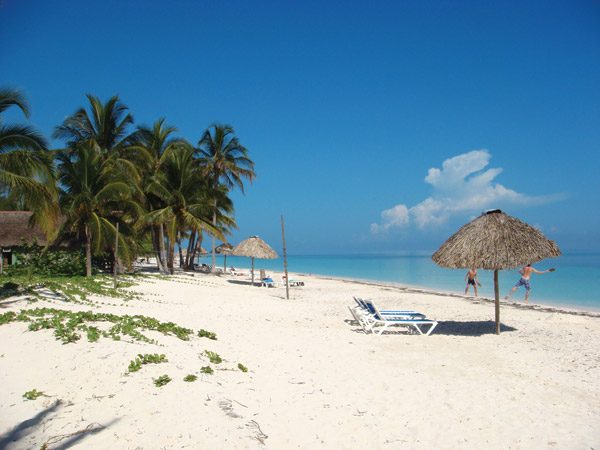 Mariela has been working on same-sex partnership recognition for some time now and continues to say that one day it will become a reality, though some Cubans express their doubts. Mariela has also spearheaded celebrations of the International Day Against Homophobia with a parade in Havana and an outdoor drag show in Santa Clara.
The following Saturday, I hop a Viazul bus and ride five hours inland to Santa Clara, a university town in the middle of the island, which many tourists pass through without a second glance. That night, I head for a cultural centre called El Mejunje, and find crowds of queer and trans people waiting outside a ruined hotel with trees growing out the windows. Inside, a disco beat begins to pound. The throng files in and starts dancing, while a couple of women kiss passionately in the middle of the courtyard.
El Mejunje (The Mixture) is located a couple of blocks west of Parque Vidal. It was founded 20 years ago by Ramón Silverio, an impoverished local kid who loved when the travelling circus came to town. Silverio worked in education and theatre and dreamed of a place where artists, rock musicians, drag performers and intellectuals of all orientations could gather and find acceptance.
"Ramón Silverio is a very important cultural figure in Cuba," a local tourism worker tells me. However, the easy-going ambience here is not just because of him. "The city culture is very friendly and accepting; tranquilo," the worker says. Gays and lesbians can walk on the streets with no fear of violence; transwomen can dress as they wish.
A couple of days later, I return to El Mejunje, which has a full roster of cultural activities during the week: Rock, folk, theatre, magicians and senior citizen's dances. Students, from the nearby Universidad Central Marta Abreu de las Villas, are gathering in the café next door to the courtyard, so I join some women at their table. A guy hovers behind me and asks a series of questions in a slurred voice. Am I a journalist? Do I prefer men or women? Would I like to have sex with any of these women?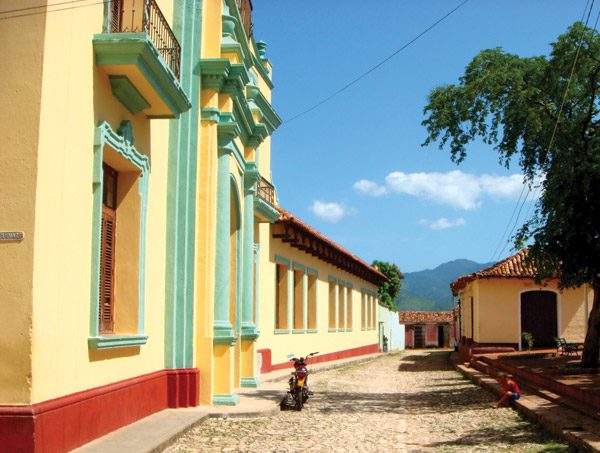 I ignore him and chat with my companions, who are majoring in psychology, journalism, art and computer science. One wears a winter scarf and a toque labelled CSI Las Vegas. She picks up a worn guitar and strums a few chords and her friends begin to sing folk songs in Spanish. Two women link arms and tell me they are girlfriends. Another pulls out a deck of cards and asks me if I'd like to play.
Suddenly I hear a crash and see a body flying across the room. It's the man who had been questioning me. Another body lands on top of him, and they roll around on the floor, fighting. Our table slides sideways, scattering the playing cards. We head outside and I decide to call it a night, though later, I'm told the troublemakers were handily ejected and the evening continued without incident
On my last day, I head to Santa Clara's most famous site, the Che Guevara monument, museum and mausoleum. Exhibits detail the life of the revolutionary hero, from his childhood plagued by asthma to his little-known nursing career, to his time in the Sierra Maestra Mountains. In most photos, his hair is a mess and it seems he could use a bath. Next door, the mausoleum contains the remains of Guevara and the other fighters killed with him in Bolivia. In the dimly lit, sombre room, there's a niche dedicated to a woman named Tania. She's the controversial Haydée Tamara Bunke Bider, a poet, musician, linguist, teacher, construction worker, soldier and spy. The carving of her face is in the shadow, but her eyes burn through the darkness.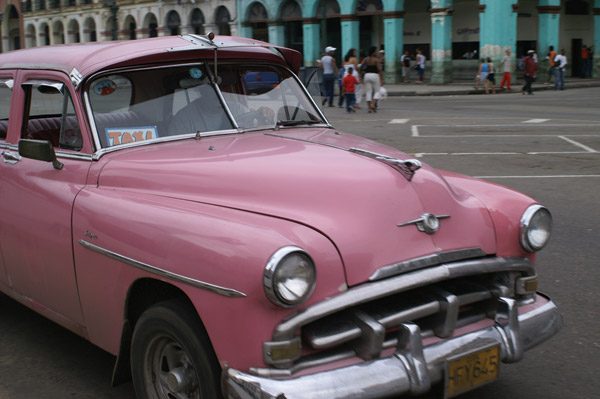 Where to Stay and Play
The best way to find out about local events and meeting places is to stay at a gay-friendly Casa Particular such as Casa Aleido in Central Havana (cuba-junky.com/havana/casa-aleido.htm).
Women's events are known as Fiestas de Milagros and Fiestas de Lila, depending on who is organizing them. Ask at Habaneciendo, on the north side of Neptuno Street, just east of Italia Avenue. Habaneciendo is the back space of the more famous Casa de la Música Centro Habana.
Café Cantante, in the back of the National Theatre, on Havana's Plaza of the Revolution, has a weekend gay disco called El Divino, with a few lesbians in attendance. Queer women can occasionally be found at the gay Mi Cayito beach in the Playas del Este region of Havana. Many Coco Taxi drivers are also rumoured to be sisters. If you want to meet a Cuban girlfriend or make a new friend, always approach women respectfully: Some will be welcoming and forthcoming, but others will not feel safe talking to foreigners.