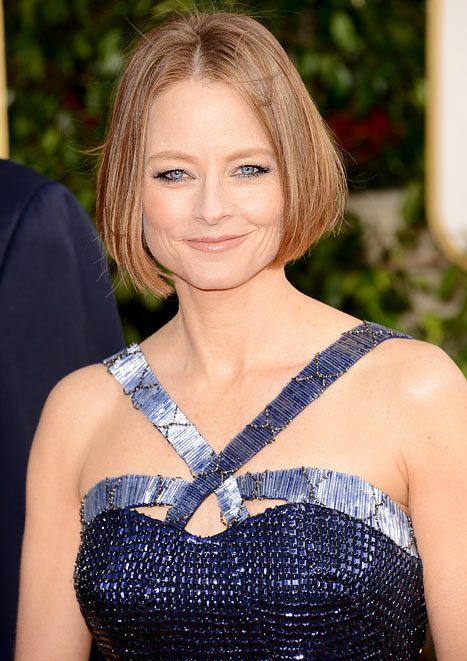 The notoriously private actor, Jodie Foster has chosen to come out whilst making an acceptance speech at the Golden Globes.
Jodie Foster stole the show at this year's Golden Globes when she confessed to the crowd of thespians that she could never have made it so far without the support of her former partner and co-parent to their two children, Sydney Bernard. Foster was being honoured with the Cecil B DeMille Lifetime Achievement award…
The announcement will come as no surprise to the LGBT community who have long speculated that the star was gay…
Foster's speech in part can be read below:
 "I have a sudden urge to say something I've never really been able to say in public, A declaration that I'm a little nervous about, that my publicist is nervous about but, you know, loud and proud…
"I am . . . single…
(the crowd laughs)
"Yes I am, I'm kidding. I'm not really kidding, but kind of… Those of you expecting some kind of big coming out speech, its not happening I did I coming out a thousand years ago back in the stone age, in those quaint days when a fragile young girl would open up to trusted friends and family . . . Now I'm told every celebrity is expected [to share] the details of their private life with a reality show. 
I'm not a Honey Boo Boo Child! That's not me. It never was and it never will be. Don't be sad… my reality show would be so boring!"
"Seriously, if you had been a public figure for the time you were a toddler. If you had to fight for a life that felt real and honest and normal and against all odds. . . Then maybe you too would value privacy against everything else . . Someday in the future, people will look back and remember how beautiful it once was. I have given everything up there…that's reality show enough…
Foster continued to say:
"There is no way I could ever stand here without acknowledging one of the deepest loves of my life, my heroic co-parent, an expert in love, my soul sister in life…Cydney Bernard."
The actress also thanked her sons Charlie and Kit. saying she was "so proud of our modern family". Saying her kids were her "reasons to breathe."
She also thanked her mother who was unable to attend the ceremony due to illness, saying:: "I love you, I love you, I love you. I hope that if I say this three times, it will magically perfectly enter into your soul, you were a great mom."
Watch Foster's emotional speech in its entirety below