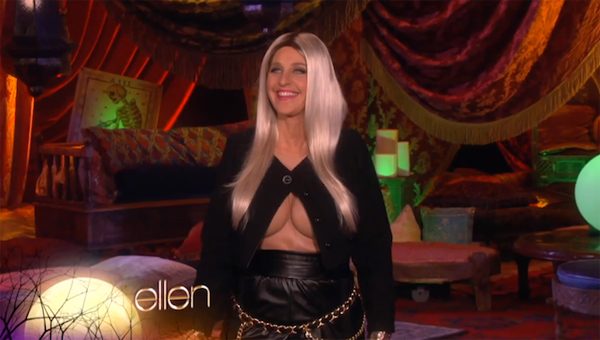 Plus, Britney's choreographers want to teach you the moves to "Work Bitch.
Watch out, Ellen's got some new "boom booms" and an awkwardly bangin' super bass. Her Nicki Minaj costume is definitely one to beat this year, but good luck — it's great. Watch as she reveals the absolute amazingness of her show. [buzzfeed]

Interested in being able to move like Britney in "Work Bitch?" The Squared Division, Britney's choreographers, created a video to help you learn the steps to some sexy "Work Bitch" moves. Check it out pretty soon, you'll be beveling and popping like the superstar herself.
Miley Cyrus is firing up the web with pics she tweeted in the Halloween spirit! Be warned, her Jack-o'-lanterns are definitely NSFW, but her sexy Lil' Kim costume oughta be fine! Seriously, though, her artwork appears here uncensored. [extratv]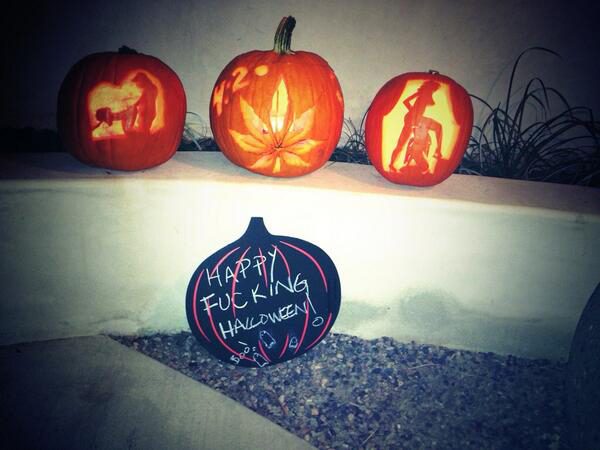 Agents of S.H.I.E.L.D. fans, get ready for a new girl to be added to the show. Saffron Burrows is rumoured to be playing Agent Victoria Hand, who's an openly gay character in the comic. Even better, Burrows is bisexual in real life. This character is definitely one you won't want to miss out on watching! [themarysue]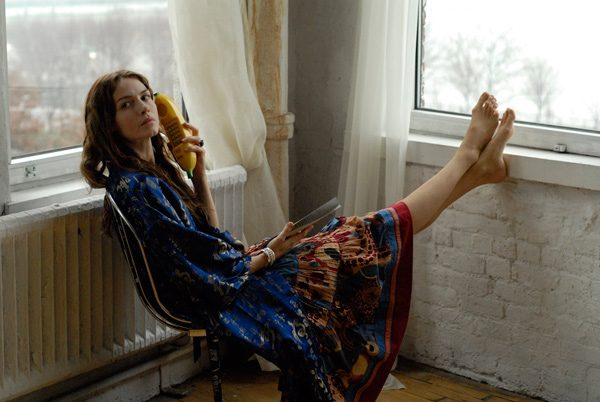 Before you gorge on candy this Halloween, check the label first. If you're eating anything made by Jelly Belly, stop! The company board's chairman made a donation of $5,000 toward taking away transgender youth rights in California. Privacy for all Students is a coalition attempting to repeal California's law which states that transgender kids can participate in sports and use locker/bathroom facilities in accordance with their gender identity, regardless of what's listed on their records. We definitely don't want our candy purchases going toward such a sad effort. [huffingtonpost]
Bomb Girls the movie is now going into production! The film, which originates from the Canadian TV series with the same name, will be a 2 hour follow up that concludes the television show. Keep an eye out for the premiere this winter and follow the lives (and some girl love) of some courageous women who worked at a munitions factory during WWII. [afterellen]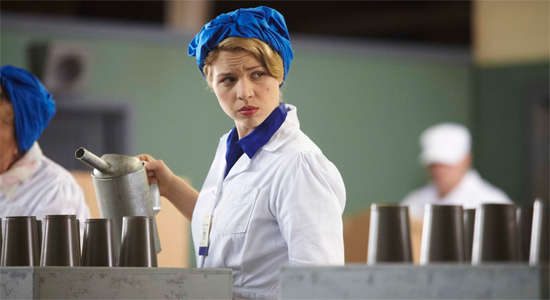 Luscious Jackson has released a video for their new song "#1 Bum." The album, Magic Hour, releases on Nov 5. Don't be surprised or embarrassed if you find yourself dancing around (the kitchen? the office?) singing "Your bum is number one." [stereogum]

A Hawaiian anti-gay radio ad has made some pretty radical claims about just how bleak a future in which same-sex marriage is legalized will be. Bisexual marriage right around the corner? Sign us up! [huffington]

YouTube sensations and real-life girlfriends Bria and Chrissy perform a viral cover of Miley Cyrus' wrecking ball. The talented girls are mesmerizing and stay tuned till the end to catch a sweet kiss. [shewired]

k.d. lang stamps are coming soon! That's right, the countdown is on to the day when you can send all of your letters with k.d.'s face on them. That's just one more queer woman who has made it to stamphood, and certainly something to be excited about. [afterellen]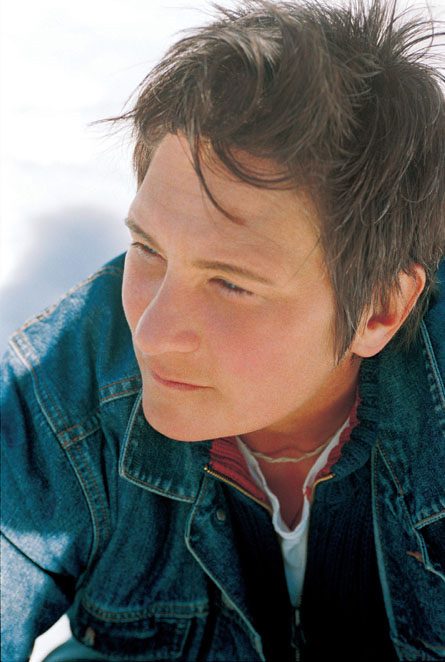 Queen Latifah did Oprah proudly when she dressed up as the iconic host during her Halloween special. We're just hoping those boxes weren't full of angry bees. [shewired]

Kerry Washington made us all proud during a recent interview with The Advocate in which she dealt with recent lesbian rumours by putting it into the simplest of terms: "…I've never been bothered by the lesbian rumour. There's nothing offensive about it, so there's no reason to be offended." Damn straight—or not, you do you. Kerry won't judge (and neither will we). [afterellen]