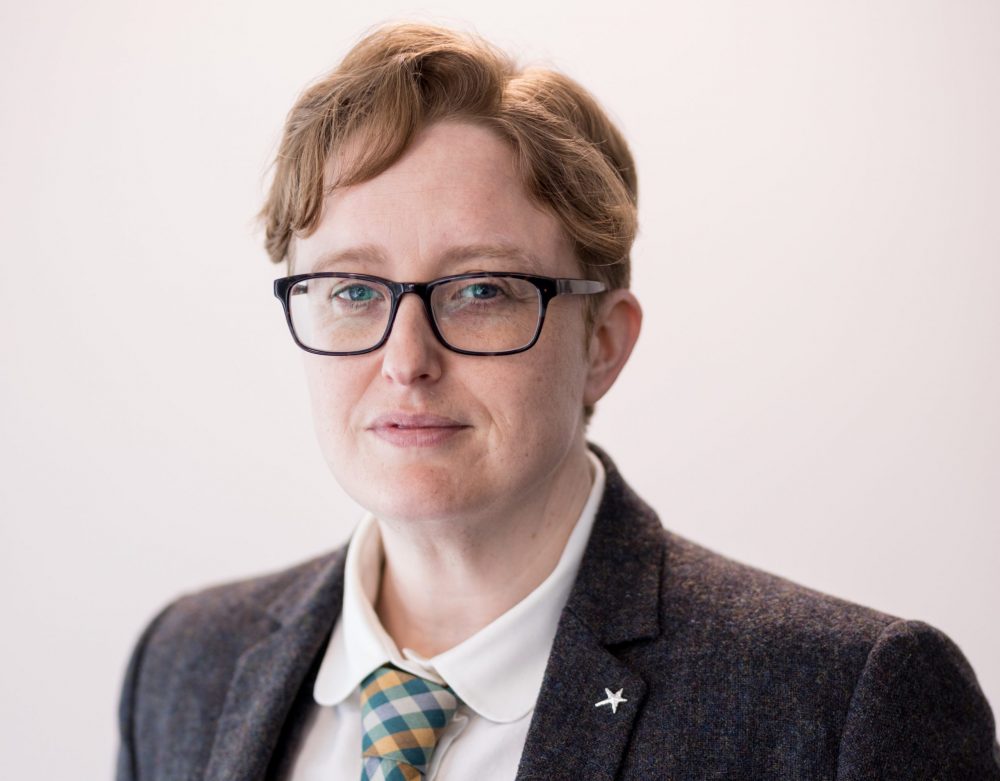 It's been 30 years today since Section 28 of the Local Government Act 1988 was enacted across the UK.
It's also been 30 years since a group of lesbians stormed the BBC news at six 'o clock and abseiled into the House Of Lords in protest against it, and yet the wake of the amendment – which wasn't repealed until 2003 in England and Wales – is still affecting young people today.
On the 30th anniversary of #Section28, we reflect on the impact that this pernicious legislation had, the repercusions still felt in our community today, & on the eerie parallels between the endemic homophobia of yesteryear & the transphobia we see today.
"Today marks 30 years since the UK government introduced Section 28 – a crushing piece of legislation that banned local authorities from 'promoting homosexuality'," said Ruth Hunt, Chief Executive of Stonewall.
Teachers were effectively stopped from talking about same-sex relationships and properly supporting pupils who may have been questioning their sexuality.
Section 28 ushered in a dark era for LGBT people and the struggle to repeal it took years. But even though Section 28 is no longer law, its damaging impact still lives on in schools across Britain.
Today marks the 30th anniversary of the homophobic policy introduced by Margret Thatcher that shook the lives of LGBTQ+ people across the country- #Section28.
"Stonewall's 2017 research shows two in five LGBT students – 40 per cent – are still never taught anything about LGBT issues at schools.
"We've come a long way since 1988, but we cannot be complacent. Section 28 is gone, but not forgotten. LGBT young people across Britain still face bullying and discrimination simply because of who they are. Everyone deserves to grow up in a world where they are not afraid to be themselves and are supported to reach their full potential."
Learn more about Section 28 online at lgbthistorymonth.org.uk or follow #Section28 on Twitter
---
Support your LGBTQI Media