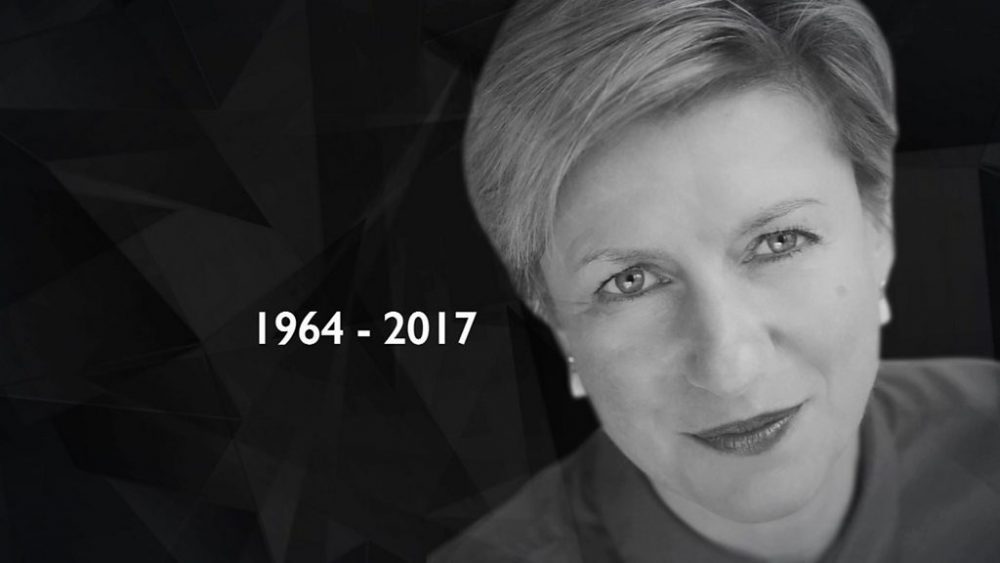 Remembering the investigative journalist and broadcaster Liz MacKean, named by Stonewall in 2015 as Journalist of the Decade
Liz MacKean, who has died of a stroke aged 52, was the investigative journalist and broadcaster who helped to reveal Jimmy Savile's widespread abuse of children. In her work she took the side of the victims, seeking to empower those who had been ignored or disbelieved and exposing the crimes that had been committed.
MacKean was born in Romsey, the second daughter of Muriel and Tom MacKean, a circuit judge. She was educated at Gordonstoun and Manchester University, where she earned a post-graduate diploma in broadcast journalism. She began her career in BBC local radio, reporting for its Hereford and Worcester and Solent stations and for BBC South television.
After three years of presenting the news on BBC Breakfast, MacKean joined BBC's Newsnight in 1999 as the programme's Northern Ireland Correspondent. Here she gained the trust of both sides of the conflict and covered key moments, such as the start of the IRA's weapons decommissioning in June 2009. The BBC news director, James Harding, said that she had "produced some of the most insightful and hard-hitting reporting of the conflict".
In 2009 an investigation by MacKean and Newsnight producer Meirion Jones exposed the dumping of toxic waste by the oil company Trafigura in the Ivory Coast. The company sought to suppress media discussion of the issues, even seeking a "super-injunction" to prevent reporting of a question in Parliament. The BBC subsequently broadcast an apology about the programme, whilst at the same time pointing out that the oil company had paid £30 million in compensation to victims.
Two years later MacKean and Jones began examining reports that BBC DJ Jimmy Savile had been involved in abusing children. An investigation gathered testimonies of abuse from a number of his victims. However, despite the hard evidence, Newsnight's then-editor, Peter Rippon, refused to broadcast their report. MacKean told a BBC Panorama programme later that year "I was very unhappy the story didn't run because I felt we had spoken to people who collectively deserved to be heard and they weren't heard and I thought that that was a failure."
In October last year she wrote further that "The reason for dropping Newsnight's story was never explained, even by the multi-million pound independent inquiry that later found the story should have run. Meirion [Jones] and I were isolated, if not marooned, and the BBC, throughout my career a benevolent employer, had come to feel like a hostile environment."
Faced with this new reality, MacKean took voluntary redundancy in April 2013. She went freelance, joining a project on Channel 4 for its Dispatches investigative series. The result was Hunted, her exposé of the Russian gangs who pursue gay men for sport, in which she notes, "The fact that just one per cent of the gay population dares to live openly shows how bad the problem is." For this work and its sequel the LGBT rights group Stonewall named her Journalist of the Year in 2014 and Journalist of the Decade in 2015.
Her friend, the journalist Jackie Long, said of her former colleague: "There are plenty of people in news whose confidence is a weapon to overwhelm and undermine their colleagues but Liz just wanted to do a brilliant job and wanted you to be as good as you could be, too."
Elizabeth MacKean, television journalist: born 30 November 1964; died 18 August 2017.
This obituary originally appeared in The Independent on 25 August 2017
---
Support your LGBGTQI Media