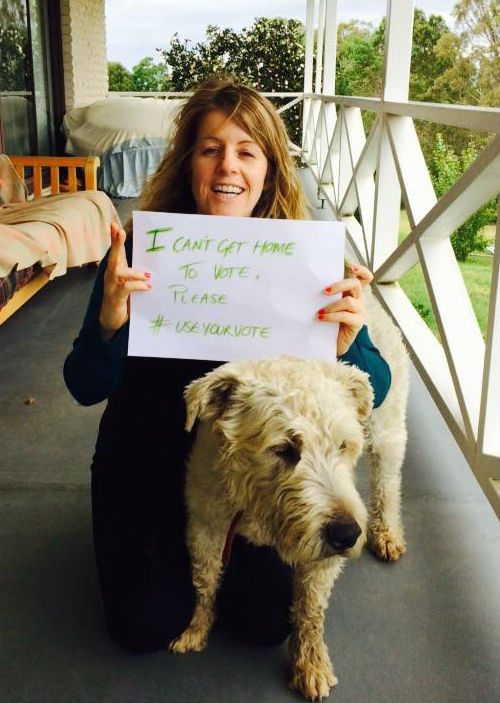 How Irish citizens in Australia can help the LGBT community and Yes Equality campaign
On May 22, Ireland will vote in a Referendum for Marriage Equality. If successful, Ireland will become the first country in the world to introduce marriage equality by a vote of the people and hopefully help other countries including Australia to extend equal rights to their LGBTIQ citizens.
Unusually, all of Ireland's major political parties support a yes vote in the referendum. There are many high-profile supporters of marriage equality from the political, music, and sports worlds. However, there are also high profile commentators campaigning against the cause and playing on fears for the future of the 'traditional' family unit.
But as the past President of Ireland McAleese rebutted so eloquently, "People have been saying it is about children, and we believe it to be about Ireland's gay children and their future. The adult children, the children yet unborn, the gay children. We want them to be born into a world where, when they fall in love with someone they can express that love fully."
While civil partnerships are legal in Ireland, there are 160 statutory differences between a partnership and marriage – that is a lot of differences which explains why it's just not the same deal.
Another challenge for the campaign is that voting in Ireland is not mandatory so many people have to be encouraged to go out and vote, particularly if they feel the referendum won't affect them personally.
The gorgeous Bring Your Family With You by BeLonGand and #ringyourgranny for marriage equality by Trinity College Student Union to highlight how important it is not just for LGBTIQ voters to get to the polls on May 22nd but to get their parents, grandparents, cousins, siblings, neighbours and friends out too. As Dr Éidín O Shea from UTS explained recently the battle is on for the votes of 'middle Ireland' who will decide the fate of marriage equality, as it is here in Australia.
While the Irish LGBTIQ community in Australia may feel helpless, as we wait and watch from the sidelines, there are a number of ways we and our loved ones can help from here:
Donate: Donate and reach out to 5 other Irish citizens in Australia and ask them to donate. The Yes Equality campaign is aiming to raise €50,000 for a nationwide bus tour and poster campaign. Only Irish citizens can donate and donations over €5 can be made through the internet by visiting https://www.yesequality.ie/donate/ or https://www.indiegogo.com/projects/yes-equality-campaign-for-civil-marriage-equality.
Encourage family and friends to vote: Please call your family and friends and talk to them about the importance of voting YES on May 22nd. Every single vote counts.
Vote if you can: Irish citizens who left Ireland less than 18 months ago and are planning on returning in 18 months are eligible to vote, please visit https://www.yesequality.ie/voting-info/#2 to confirm your eligibility.
I'll leave the last words to one of the founding members Mícheál O Curraoin and his civil partner of 15 years Gary from their beautiful video #votewithus: "We don't want you to vote YES for us alone. We ask you to vote YES for all the gay children listening to the debate and fearful of what lies ahead for them; for all the gay teenagers contemplating suicide due to homophobia and schoolyard bullying; for the elderly gay people who lived their lives in the shadows without respect and love to allow them some dignity in their final years; vote yes for human rights, for equality, for love."