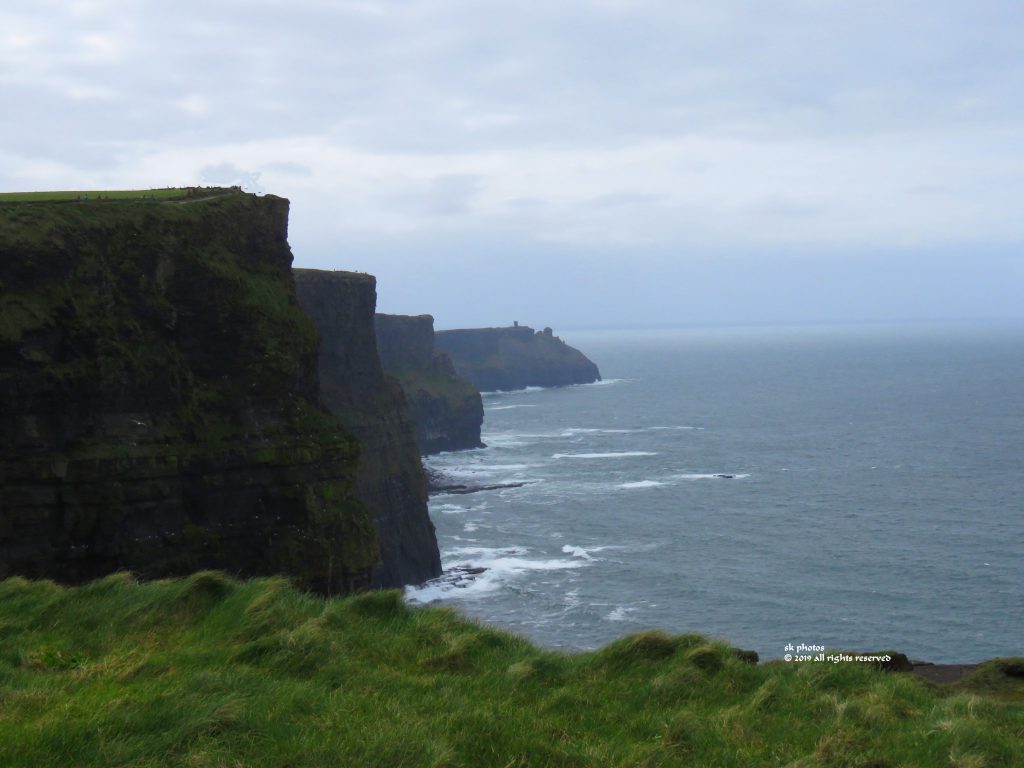 Ireland is a spectacular country with outstandingly warm people, gourmet food, breathtaking scenery, and some damn good pints and whiskey
Some will tell you Ireland has two season–winter (about 11 months) and summer (maybe four weeks).
But really, Ireland offers two "tourist" seasons–the week surrounding St Patrick's Day, and the rest of the year.
So if you're tied to traveling with over a million other tourists, or you want to submerse yourself in religious observations, by all means, make your plans around March 17th.
Just keep in mind, you'll find a spectacular country with outstandingly warm people, gourmet food (good luck finding corned beef and cabbage!), breathtaking scenery, and some damn good pints and whiskey the other 51 weeks of the year as well (and you'll even occasionally find temps reaching into the high 60's during the late Spring, early Summer).
Ireland is a predominantly Catholic country, but progressive beyond imagination.
They achieved Marriage Equality in 2015 by public referendum,  where  62% voted YES on a turnout of 61% eligible voters.
This was the first time in the world that a country legalized same-sex marriage through a popular vote.
And in 2017 Leo Varadkar, the son of an Indian immigrant, made Irish history by becoming the country's youngest and first openly gay prime minister (earlier this year he brought his partner for a visit with VP Mike Pence….don't you wish you were a fly on the wall for that luncheon!).
There is so much to do and see in Ireland, from the climbing the Cliffs of Moher to the West, to kissing the Blarney Stone on the East, to hiking the Wild Atlantic Way to the South. Truth is, you need at least two weeks.
If, like most of us, you can only manage one, choose Dublin as your base, and take a few road trips.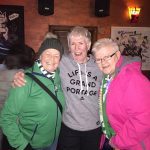 Before you go, contact Running Amach, a meet-up group founded by Maureen Looney, a 57 year old practitioner  working with a domestic, gender and sexual based violence service in Dublin (the name is a great play on "running amok," as "amach" means "out" in Gaelic).
Looney is quick to respond and the site gives you a total rundown on what's happening in the community when you plan to visit.
You'll be overwhelmed with choices for exceptional pubs no matter where you go in Ireland (even the tiniest towns will have a few), but if you're looking for great LGBT clubs in Dublin, be sure to hit the George, Panti Bar, and Street 66 (run by 2 women, Cris and Siobhan).
Same goes for restaurants.  The Irish pride themselves on incredible gastronomy with freshness, health, and invention leading their culinary creations.
That said, if you want to patronize family, check out Las Tapas del Lola or Brother Hubbard.
Dublin is a big place, and while there is great public transportation in place, there's still traffic and you don't want to waste time waiting for buses.
Stay central at a hotel like the Iveagh Gardens, a really lovely, welcoming, and reasonably priced hotel (especially relative to comparable) smack dab in the middle of the city (they are also Ireland's first Green Energy Hotel, using an underground river as the thermal energy system required for cooling and heating the building).
For something a tad more romantic, you might want to spend a few nights at the Contarf Castle (yes, a real castle!), slightly more on the outskirts of Dublin, but so very well worth it.
Even if you can just get there for a breakfast or dinner, it might be that "I do" moment you've been waiting for.