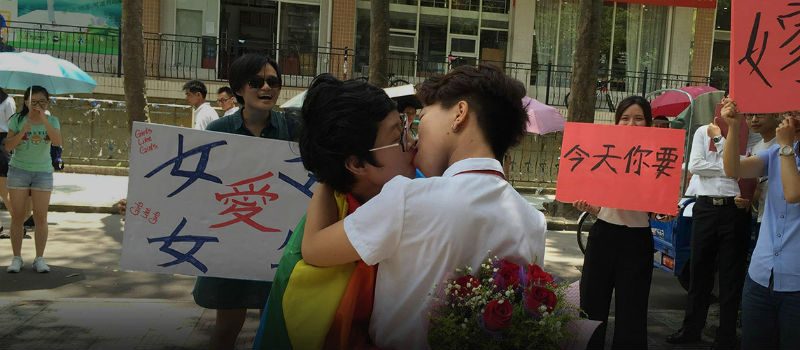 These two students' dream engagement turned into a nightmare.
A popular tradition amongst university graduates in China is to propose marriage to one's significant other on the day of graduation.
Jean Ouyang kept with this tradition when she proposed to girlfriend Xiaoyu Wang on June 22. Photos were snapped of their romantic moment and shared across popular social media sites in China.
However once the photos started to gain attention, officials from Guangdong University of Foreign Studies threatened to withhold both students' diplomas.
The women were told to "keep their homosexuality to themselves and don't pester others."
Xiaoyu Wang says the university outed her to her parents and had police break into her apartment to collect personal notes between the two as "evidence".
Xiaoyu says she is "devastated and humiliated" but is determined to fight back.
Now, the organization All Out has launched a global campaign requesting the university apologize and to also take comprehensive measures to prevent discrimination and homophobic harassment on their campus.
Already, the organization has gathered more than 72,300 signatures after launching an online petition last week.
To help support Xiaoyu and her girlfriend, click here.