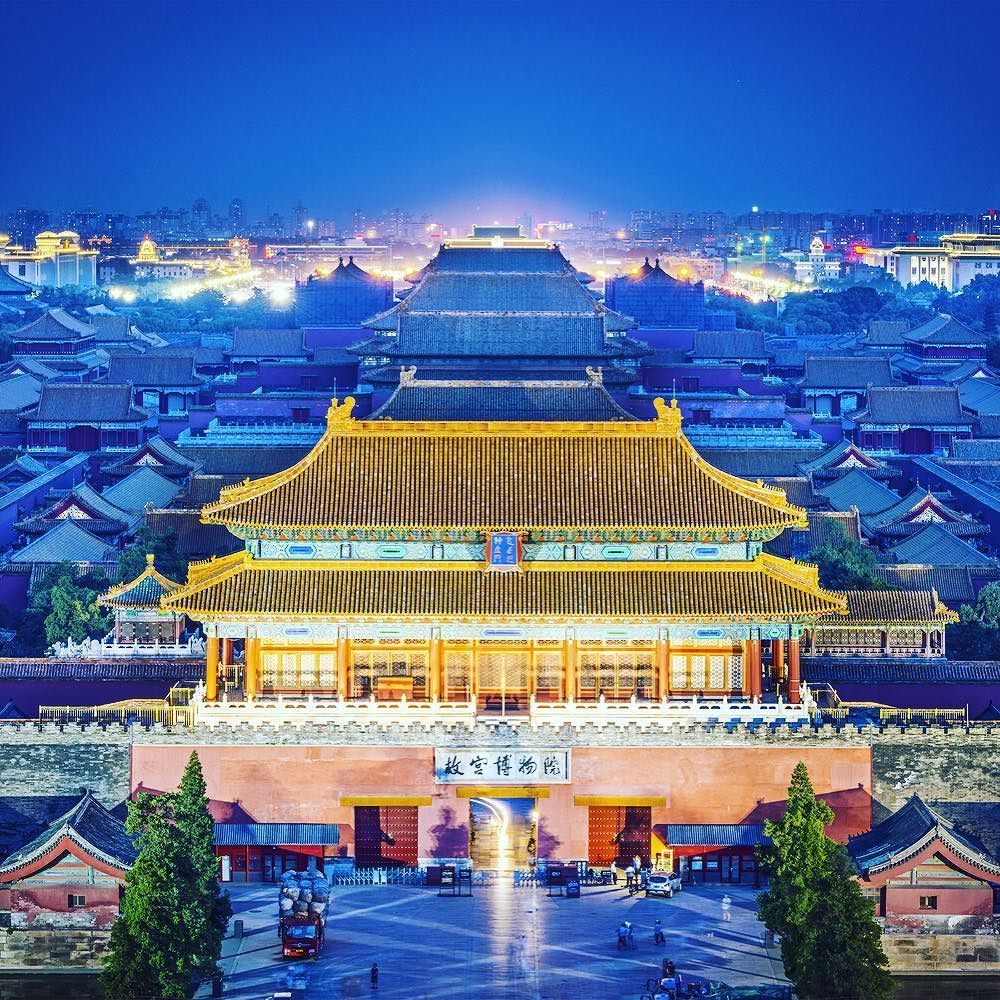 Start your trip in Beijing and Shanghai, China's hippest cities. Then soak in the scenery of Huangshan Mountain and its timeless villages.
Several travellers in China are on their third or fourth visit in, an extensive three or four weeklong tours. If heading over for the first time, it can be overwhelming.
Here are three definitive directions to head in that are sure to sate your travel appetites.
The Beauty of Beijing
One can't go to China without immersing themselves in the history and culture of Beijing. It is a truly modern metropolis, the capital city of The People's Republic in China set in the north and one of the Four Great Ancient Capitals of China. It is rich in history and the pitch-perfect place to start your journey.
After a quick pick up from our driver and lovely local guide Linda, we jetted into The Kempinski Hotel for their seamless mix of European and Asian elegance. You'll feel like an upper-crust local living in your expansive and chic suite. Before you hit the heaving traffic, take a big swim in their Olympic size pool. It's sure to jumpstart that stalled circulation. Then pop on to their club floor for tons of attention and a great view of their urban sprawl or head to their Kranzler's restaurant and bar for the best buffet in Beijing. Take advantage of their sumptuous offerings, both Asian and Western.
Now you're ready to soak in the culture. It could take years of intensive study to fully grasp China's history and its many dynasties. Rest assured that you will hear about Tang, Son, Jing and Yuan dynasties among others throughout your trip, but the two that you will hear the most are the most recent, The Ming (1338 – 1644) and Qing (1644 – 1911), their final dynasty.
Your morning is all about the Forbidden City. Give yourself the half-day to explore its Imperial Palace and the nearby Tiananmen Square, the largest city square in the world.
After 13 years, Ming Emperor Yongle, completed the construction of the Forbidden City and declared Beijing the new capital in 1420. That same year the Ming Dynasty Tombs were built. Not one to cower, Yongle realized an emperor must reside in the afterlife in a similar fashion. One can easily imagine a cinematic spin with a Hollywood heartthrob portraying Ming's leader.
In the afternoon, head to New Qian Men Da Jie for a slice of modern life designed with tourists in mind with its pristine streets and big chains, similar in style to the more sterilized Times Square or L.A.'s Grove. For grittier, more interesting angles explore the bounty that is behind, hidden in the nearby alleys. There's great street food, photo ops and rich and interesting markets with lots of local food and fare for the internationally savvy foodies.
After a chic sleep, head out to explore the Ming afterlife with a stroll along The Sacred Way, a picturesque garden-like setting before the Ming Tombs. Then head towards The Great Wall. Not for the faint or weak, best to stop en route at nearby companion property, The Commune by the Great Wall. The living Chinese and Asian art and architectural gallery and lifestyle space were designed by twelve Asian architects.
Managed by The Kempinski, the property boasts 11 individually designed villas that overlook the Shuiguan Valley. There are 46 rooms in total available in the 11 villas. Presidential suites have 24-hour butler service and all rooms offer access to a non-restored part of the Wall. Stop for lunch, enjoying their organic, contemporary, Chinese cuisine or simply soak in the stunning art and ambience on the terrace with a Chinese wine or cocktail before heading out. If looking for local romance, make a night of it.
Once at The Wall, we were a bit miffed at the mist before us as we couldn't see much. We were hoping for that iconic Wall shot where it endlessly ascends into the hills. Yet once on our way, the challenging journey and the meeting of locals and tourists alike were well worth the visit. Misty or not you can still grab a great shot and it is The Wall after all.
You'll get a bird's eye view of the Olympic Bird's Nest, en route back to your local nest at The Kempinski. Once in, grab a cocktail on the club floor then saunter down to The Dragon Palace for their famous Beijing Duck. The crispy duck, delicate pancake and sweet sauce will make you weak in your culinary knees.
After an evening of sweet dreaming, grab your last bit of Beijing bliss with a morning tour of the cult buildings and gardens of the Temple of Heaven where the relationship of heaven or God and earth are celebrated.
Yellow Mountain
After a quick flight to Tunxi, head to Huangshan Mountain, an area not to be rushed. As you step back in time take a slower pace where you can see and explore the villages and peaks.
Prepare to have your breath swept away as you step into Huangshan Village, a UNESCO World Heritage site with more than 140 ancient, well-preserved houses from the Ming and Qing dynasties. It's a step back in time where today's artists and photographers flank the banks of the water to capture the scenery that has captivated several artists' hearts before. The water's reflection of the homes and the hills behind is awe-inspiring.
Once inside the village, sneak a peek into local country life that exists in Southern China today. You might recognize a cinematic scene from Crouching Tiger Hidden Dragon where the two women bound from one well-worn rooftop to the next. You too will want to take flight. Floating on a cultural could nine; grab a cable car up to Yellow Mountain, now known as the Avatar Mountain as it was Cameron's inspiration for his big blockbuster. You can easily see why.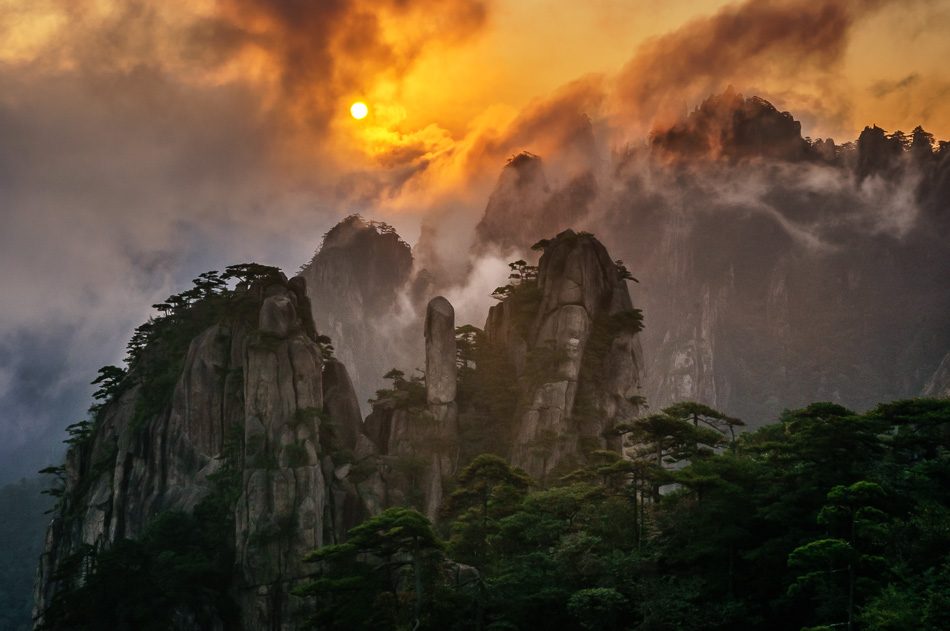 Twenty minutes into your cable ride it's time to jump off for the night. Pack light as the remaining journey to your hotel door involves 40 to 50 minutes up and down serious and scenic ascents trekking on foot, bags in tow. You can hire a porter to carry you and or your luggage up, which seems completely ludicrous until 30 minutes in. Yet wiry porters passing with dishes and towels in tow let you know your luggage and weight is nothing in comparison. Everything is porter transported on a daily basis to the mountain top hotels.
The sister park to America's Yosemite and a UNESCO World cultural and natural heritage site, Yellow Mountain is one of China's most visited sites in the country. We had an afternoon and morning to explore, but give yourself two overnights to capture the many scenic points. Be sure to hit Beginning to Believe Peak, Flower Scattering Valley and Lion's Peak.
Post trek, we enjoyed local Huizhou cuisine; one of the eight celebrated cuisines in China is excellent with its braised, steamed and smoked dishes. Accommodations at the top are very simple and rustic, but we're told five-star stunners are in the works.
Once down the mountain, visit Bao's Family Garden, once the largest privately owned garden in China. You'll be blown away by the many types of bonsais in this Hui style garden. Then slip into Tang Yue Village to see the Tang Yue Archways, seven stone memorial arches, three built-in Ming and four in the Qing Dynasty. Each archway is placed in order of loyalty inclusive of women's charity and chastity and each is attached to a story.
Before heading back to town, drop into Chengkan Village, famous for its Ming and Qing architecture. There are great old world photo moments of fishermen up to their necks with nets, buffalo roaming the streets and beautiful babies with caring grandparents.
Shanghai's Time
Beijing basked in the international glory as of the esteemed host of The Summer Olympics. This past summer and fall Shanghai, China's chic and internationally savvy city stole the global limelight hosting the recent World Expo. We were privy to a visit to the Expo and the many architecturally impressive buildings celebrating countries and cultures from around the world.
You may have missed the Expo, but there's plenty more to explore. Start in Shanghai's Old Town at the Old Shanghai Bazaar, the five hundred-year-old shopping area filled with foodie, fashion and curio options.  Break up your shopping with a tranquil visit to Yu Garden or perhaps grab tea at Huxinting, the oldest tea house in all of Shanghai, a favoured place amongst celebs and several heads of state.
Skip lunch and opt to shop on Tai Kang Road, a chic local enclave full of wine bars, stationery stores, boutiques, ethnic eats and galleries. Pop into Yamado for high-end leathers at half the price or grab an app and wine and absorb the local lure.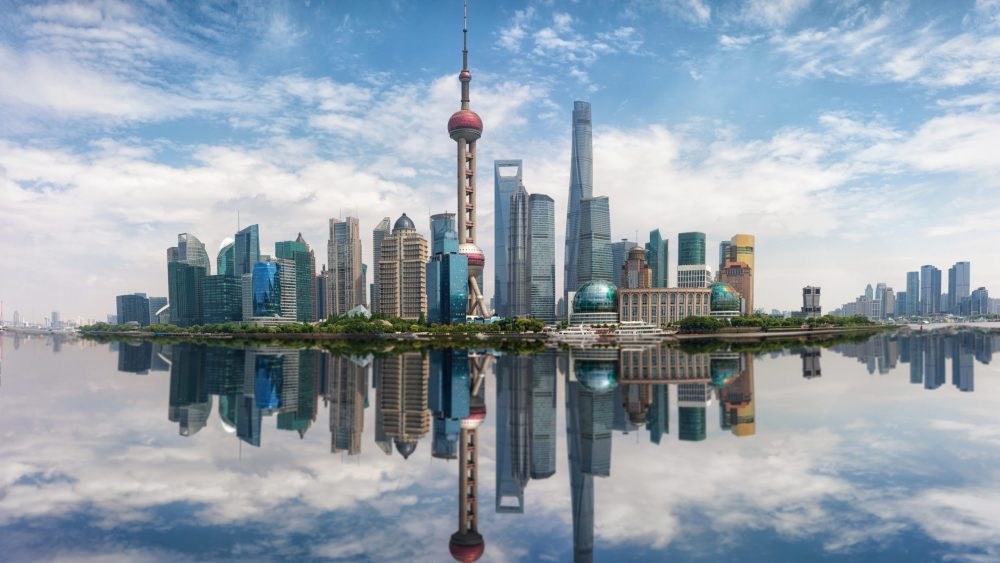 Finish the day off at the newly built Shanghai Museum for an array of Ming and Qing era pottery, an extensive display of jade jewellery and daggers, calligraphy from many eras and a wide range of furniture through the ages. Don't get caught up in the art as I did as doors and gates will close on you, lights out and security guards militaristically march out on the dot of five. It happens in a matter of minutes, three I think.
Head to Xin Tian Di district, a hip two-block spot for students and trendy ex-pats. The cobblestoned area with east and west eateries was developed by American architect Benjamin Wood. After a bite and a drink, it's off to Shanghai Center Theater for their famous acrobatic show.  It's kitschy can't miss.
Your final day hit the Bund for a river tour by day as the boat isn't busy. You'll have an easy-breezy tour and a nice visual of the Euro-styled buildings on the one side of the Huangpu River countered by the more modern impression on the opposing side. It's reminiscent of Hong Kong with its two cityscapes on each side.
After a travel nap back at The Jin Jiang Tower Hotel, head back out at night as the Bund will be a buzz, with locals from the city and across the country. The aesthetics at night are what you were waiting for, that iconic site that only that one city is known for. Beat the crowd by rising above Mr. & Mrs Bund a very chic eatery by Paul Pairet. It's the best French eatery in Shanghai with excellent international wines by the glass and melts in your mouth foie gras, paired elegantly with a sexy French backdrop. You'll swear you're in Paris, New York or even better, Shanghai heaven. It's that thoroughly modern moment you were looking for, completing the tour, making China good to the last bite.
GIRL TALK:
Chinese lesbians use the term "T" for tomboy, po for femme and the slang term lala to describe themselves. If heading over pick up the Utopia Guide to China. Its 2nd Edition, Utopia is an expanded and updated guidebook for the gay and lesbian scene in 50 Chinese cities including Beijing and Shanghai. Bars, discos, spas, restaurants and clubs that are especially welcoming to women are featured (utopia-asia.com).
SLEEP:
In Beijing — The Kempinski Hotel Beijing Lufthansa Center (kempinski.com).
In Shanghai — Jin Jiang Tower Hotel (jinjianghotels.com)
PLAN:
For more information on China and all, it has to offer contact China National Tourist Office (cnto.org).