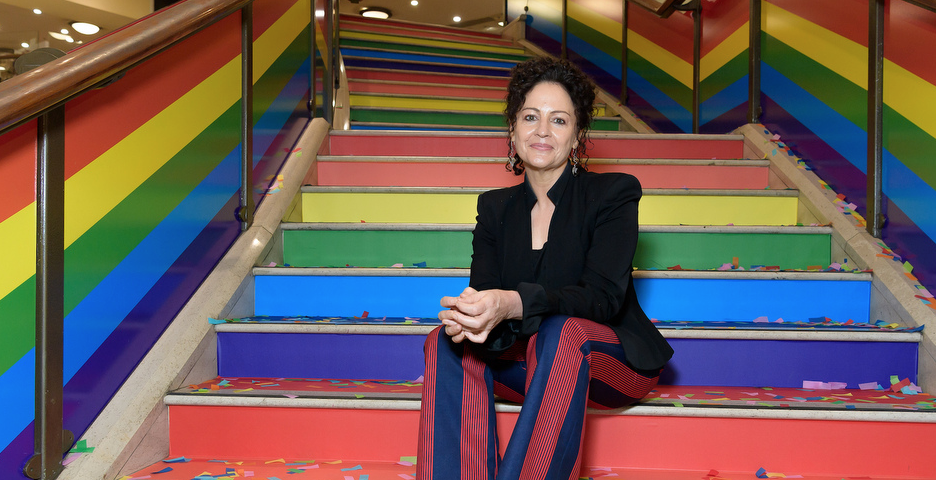 Mardi Gras in Search of a Workshop Space.
The wild storms that lashed Sydney a fortnight ago have had a lasting impact on one of the state's most significant cultural events. The workshop Sydney Gay and Lesbian Mardi Gras had secured to produce its key parade floats, set designs and costumes for the 2019 Festival was so damaged by the storms that it is no longer fit for occupancy, leaving the Festival without a roof over their heads.
With the countdown to the Festival on, Mardi Gras are now calling on any organisations or individuals that may have or know of an available space that could work as a potential workshop for the 2019 Festival to contact them on info@mardigrasarts.org.au or 02 9383 0900
Mardi Gras Arts CEO Terese Casu said, "Unfortunately Mardi Gras has found itself in the dire situation of needing a warehouse urgently. This has serious consequences for Mardi Gras and the community from a production point of view as we normally begin moving into our warehouse space to start production in November"
"We have reached out to our stakeholders, viewed dozens of warehouses wanting to charge expensive corporate rents and have been working with a number of supportive funding bodies who are doing their best to help. But the clock is ticking and we feel we have to cast the net wider in the hope that there might be somebody out there who knows of a space that we might be able to rent to use for the 2019 Festival," Casu added.
Casu added that the requirements for an ideal workshop space made the search difficult. "We need a minimum of 2,000, but ideally 5,000 square metres of space, clearance of 4.5 metres or higher, truck access and also to be close enough to the CBD so we're able to transport the floats on Parade day," she said.
Since her appointment as CEO in 2017, Casu has been trying to secure a permanent home for the organisation's production team that would include ongoing community access. Mardi Gras is a registered charity and is interested to hear from anyone that may have a suitable space for them to lease long term.
"It is crucial that Mardi Gras has a permanent home for its workshop and to re-establish community access. To be going from space to space each year just isn't feasible in the long term and has seen Mardi Gras unable to find a suitable space that safely and sustainably provides community access. The Board and I have been working on finding a permanent solution. It's time to ensure longevity for Mardi Gras and we would love to hear from anyone that might have a space available for 2019 and beyond," said Casu.