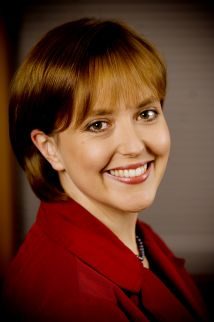 Tasmania could be the first Australian state to legalise same sex marriage thanks to a push by Premier Lara Giddings
Giddings hopes reforms could be pushed through parliament by the end of the year.
The Tasmanian legislation would also allow couples from outside the state to marry there – in a bid to boost the local economy.
Constitutional law expert Professor George Williams was inspired by the announcement to republish his findings on the marriage act, saying  that marriage falls under the  shared powers of Section 51 of the constitution – leaving the way open for states to legislate on gay marriage.
"The only limitation is that, where federal and state laws conflict, the Commonwealth law takes precedence. My view is that a state same-sex marriage law would not be inconsistent with the federal Marriage Act after it was narrowed in 2004 to make sure it dealt only with heterosexual marriage. However, this could only be determined by the High Court," he wrote.
Premier Giddings said she had sought legal advice from the solicitor-general and there was no legal obstacle to stop legislation. Speaking at Labor's state conference in Hobart, Giddings said: "Labor has a proud history of tackling discrimination and introducing important social reform. I expect the rest of the country will be watching closely as we work through this process."
Adding: "There will always be excuses, arguments and questions of timing when moving on difficult and controversial issues," she said.
"But just as we have responded to other forms of discrimination throughout history, there comes a time when no amount of excuses should stand in the way of doing what is right."
Federal Attorney-General Nicola Roxon refused to comment directly on the plan, while the Victorian government said it "remains of the view that issues concerning marriage are a matter for the Commonwealth". Victorian Premier Ted Baillieu supports civil unions, but not gay marriage.
LGBT rights campaigner Rodney Croome commented: "The message that Lara Giddings has sent the rest of the world today is that Tasmania has a heart, a heart that beats with courage and a heart that beats with love," he said.