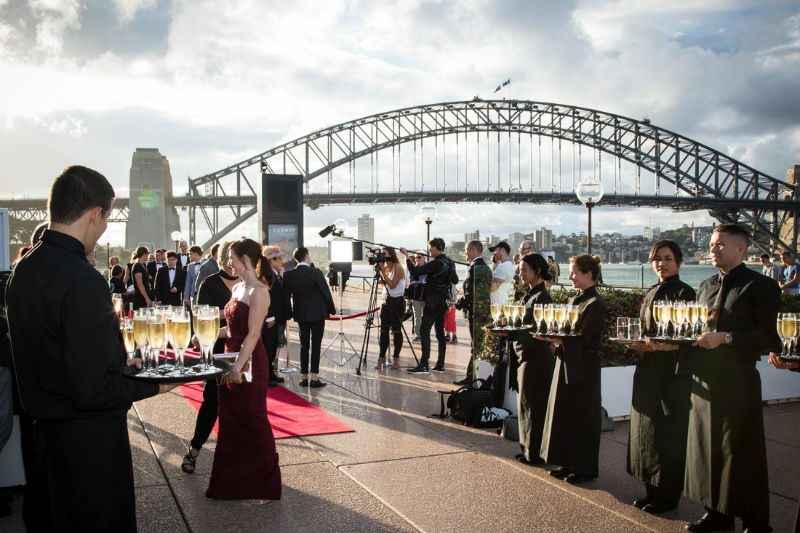 In its first year, Rainbow Fertility shortlisted as finalist for the LGBTI Awards at the Sydney Opera House.
In its first year of operation, Rainbow Fertility was shortlisted as a finalist for the LGBTI Awards held at the Sydney Opera House last Thursday night, in the Organisation/Brand of the Year category sponsored by PWC.
Mr Adnan Catakovic, CEO and Scientific Director of Rainbow Fertility said he was very proud of the recognition Rainbow Fertility had received.
"We have worked very hard to fill a gap and need in the marketplace for dedicated fertility services for the LGBTI community and to be shortlisted against the likes of SBS, Facebook, Australian Post and Medibank is very humbling," Mr Catakovic said.
"Rainbow Fertility believes that as a nation, we need to be inclusive and offer equal treatment and the same fertility opportunities for LGBTI people as heterosexuals receive," he said. Mr Catakovic said that in essence, "we simply need to reflect the reality of the world we live in".
Rainbow Fertility is also pleased that its ambassador Michelle Heyman, Matilda's soccer player, won the 'Sports Personalist of the Year' category, sponsored by Cricket Australia.
"Michelle has been so supportive of Rainbow Fertility, despite her busy schedule, and we can't thank her enough for her support," Mr Catakovic said.
SBS was announced as the winner of the Organisation/Brand of the Year category.
The aims of the LGBTI Awards in their inaugural year, are to showcase and celebrate the best of Australian LGBTI talent including corporate and celebrity role models and to help Australia effect change on LGBTI equality laws, which currently lag behind many other developed nations when it comes to these key areas of human rights.
Based on the British LGBT Awards, the new Australian LGBTI Awards highlight the achievements made in the past year by community members from across the country in categories such as; celebrity, organisation or brand, diversity champion, hero, community initiative, sports personality, inspirational role model, lifetime achievement award, CEO, journalist, student rising star and politician of the year.
At Rainbow Fertility we provide advice on family building options for lesbians, gay men, bisexuals, and transgender and intersex people. Fertility treatment options at Rainbow Fertility include donor insemination, IVF, donor egg and sperm programs, fertility preservation (egg and sperm freezing) and surrogacy services. www.rainbowfertility.com.au