LNP member vows to repeal the QLD civil union bill…
According to reports in The Australian, when the legislation was passed this week, LNP member Mr Messenger was suspended from parliament and could not vote.
Commenting to the Australian, Messenger said: "Not only should current sitting members' opinions on this bill be known by voters, but the opinions of all LNP, ALP and independent state candidates should be exposed to the public before they cast their vote."
Independent MP Rob Messenger, who quit the LNP last year, said he would create an "anti-civil union" bill and seek a full conscience vote.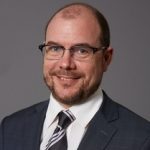 Deputy Premier Andrew Fraser, described Messenger's comments as an "utter embarrassment".
"Who are these people? They smothered their consciences on the vote for overtly political reasons, and now they are threatening to take Queensland backwards because of sour grapes," he said. "We will be ensuring Queenslanders can properly and legally register their civil partnerships as soon as possible in the early stages of 2012."