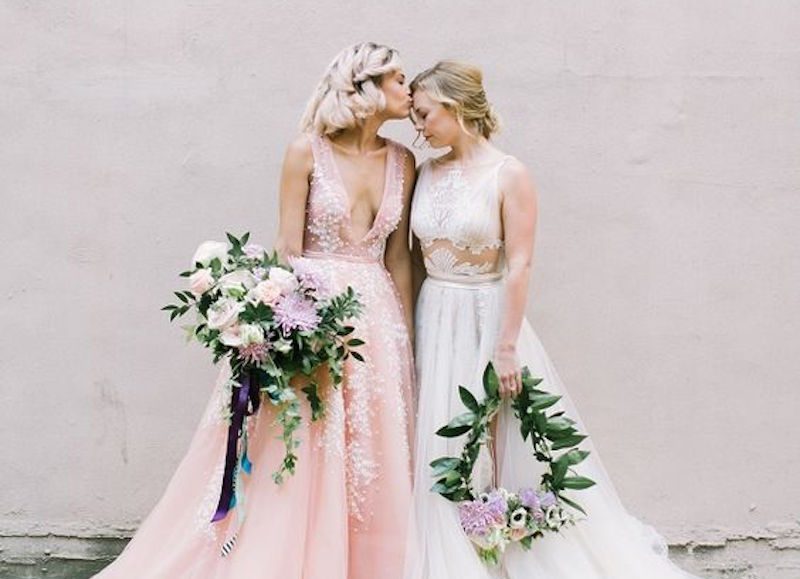 More than 1250 same-sex couples have chosen to tie the knot at the NSW Registry of Births, Deaths and Marriages since Australia achieved marriage equality in 2017.
NSW Registrar Amit Padhiar said this week marked five years since the first same-sex wedding at the Registry.
"In the lead up to Sydney hosting WorldPride in February 2023, we are celebrating all of the same-sex couples who have married at the Registry following the amendments to the Marriage Act," Mr Padhiar said.
"Marriage equality became law on 9 December 2017, but with a Notice to Marry needing to be lodged 30 days before tying the knot, the first same-sex marriage with the Registry was held on 15 January 2018.
"More and more couples are renewing their love for each other in the lead up to WorldPride, an event which celebrates the global LGBTQIA+ community in a different city every few years.
"The Registry takes pride in upholding their values of inclusiveness and diversity, and our beautiful same-sex couples over the past five years are a testament to this."
Since January 2018, more than 7500 same-sex couples have married in NSW, with 15 per cent of those in NSW choosing to get their marriage officiated by the Registry.
Mr Padhiar said Sydney had also hosted almost 100 international same-sex couples wanting to formalise their love with paper.
"There's no wonder people love choosing the Registry for their nuptials, as it has access to some of Sydney's most iconic locations at affordable prices, including the Sydney Opera House and Sydney Harbour BridgeClimb," Mr Padhiar said.
"As a one-stop-shop for love, the Registry offers a range of services, including micro weddings, which have proven to be an ideal choice for international same-sex couples and their small number of guests.
"We also have a range of exclusive WorldPride packages available. While WorldPride starts on 17 February, there is still time to lodge a Notice to Marry if couples want to celebrate their love globally.
"Love is certainly in the air five years on, and we are proud to be part of this journey with our LGBTQIA+ community, providing an easy booking process and guidance on all things marriage."
For more information on getting married at the NSW Registry – www.nsw.gov.au/bdm