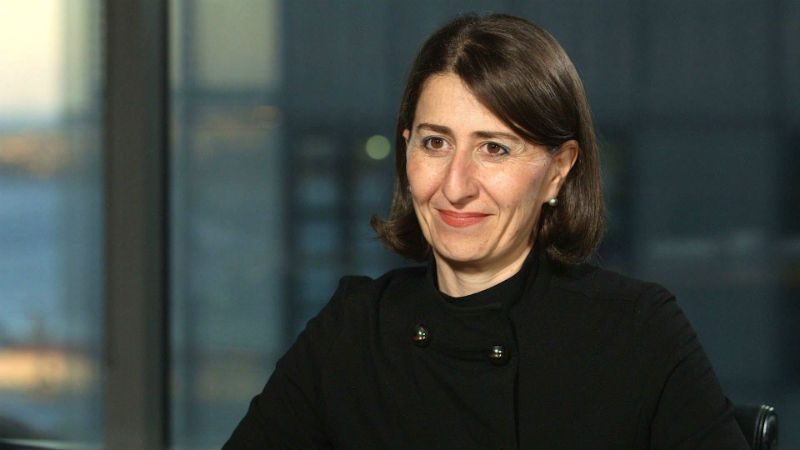 The new NSW Premier, Gladys Berejiklian, has pledged her support for marriage equality, a move welcomed by Australian Marriage Equality (AME) and Australians for Equality.
Australian Marriage Equality Co-Chair, Alex Greenwich, congratulated Berejiklian on becoming Premier of NSW while thanking her for supporting marriage equality and showing support for the larger LGBT community.
Greenwich said, "Premier Berejiklian joins a growing number of Liberal Party leaders who support marriage equality, including Prime Minister Malcolm Turnbull and Tasmanian Premier Will Hodgeman.
He continued, "Leaders of all state and territory governments want the federal parliament to act on marriage equality and deliver this straightforward reform. This issue unites leaders across the political spectrum from NSW Liberal Premier Gladys Berejiklian to the NT Labor Chief Minister Michael Gunner who all understand that this is a straightforward issue of treating all Australians fairly."
Anna Brown, the Co—Chair of Australians for Equality said, "The strong support from state and territory leaders represents the will of the Australian people who want us to move forward and achieve marriage equality."
The NSW Parliament is home to a multi-partisan working group on marriage equality consisting of members from the Nationals, Labor, Liberal, Independent, and Greens parties.
"To achieve marriage equality, all political parties must cross the aisle and work together and the NSW Working Group has been effective in bringing all political persuasions together to achieve equality for all. This is about civil marriage and allowing every Australian to have the same opportunities in life. Our campaign will continue to call on our parliamentarians to deliver this straightforward reform." Brown said.
Berejiklian joins the Premiers of Queensland, Tasmania, South Australia, and Victoria and Chief Ministers of the Northern Territory and the Australian Capital Territory in publicly supporting marriage equality.