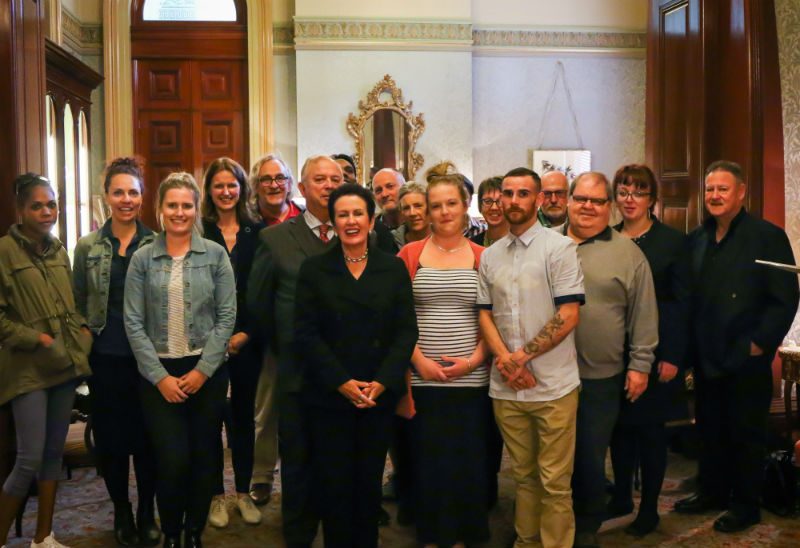 The donation of $170,000 was split between three inner-city charities.
Three inner-city charities have benefited after receiving donations from the Lord Mayor's Salary Trust. With the $170,000 donation, Lord Mayor Clover Moore's salary donations have topped $1.4 million since being first elected in 2004.
The Lord Mayor said, "As I was already the State MP for Sydney when I ran for Lord Mayor in February 2004, I committed that if I was elected, I would not accept the Lord's Mayoral salary and donate it to charity."
The donations aim to provide innovative projects that produce practical differences that will benefit people in need in the inner city.
The three charities chosen included Weave Youth And Community Services, Inner City Legal Centre, and Sydney Story Factory.
Inner City Legal Centre received $20,000 which will go towards assisting young people with gender dysphoria. The program will provide comprehensive free legal assistance to Sydney families with children who have gender dysphoria and require court approval to access specialist treatment to transition.
Australia is the only country that requires an application to the Family Court to access cross-sex hormones. A family may pay up to $40,000 to secure the Court's approval if they engage a private solicitor.  The Inner City Legal Centre is the only service that offers this legal assistance free of charge.
The ICLC project will also address major economical and legal barriers to the access of treatment for youth with gender dysphoria.
The donation received by Weave Youth and Community Services will be put towards kick-starting a program to help break the cycle of offending and keep Aboriginal and Torres Strait Islander young people out of custody.
Sydney Story Factory will use the funding to help run term-long creative writing workshops after school for young people living in the Redfern/Waterloo area.  This program will focus on young people most at risk of losing confidence in their writing abilities and aims to make writing fun and rewarding while boosting literacy skills and confidence.
Moore highlighted that "Projects like these often find it hard to get the funding they need," and said that she is proud the donations will play a part in the start-up for these programs.