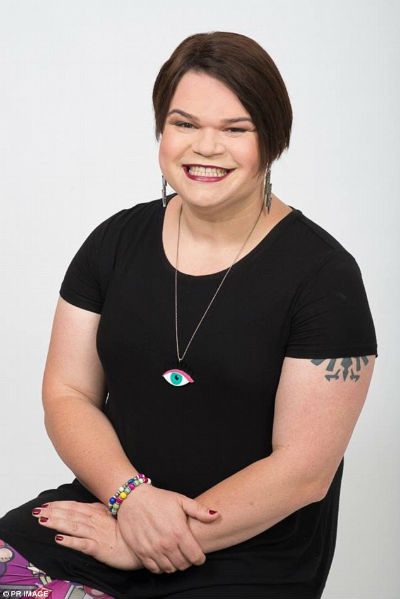 The nomination period has also been extended due to overwhelming demand.
Due to the high amount of nominations we have received we have decided to extend the nomination period until October 5th.
We have had some amazing nominations that cover the whole LGBTI+ rainbow. Just getting a nomination is incredible news for many and we want to be able to spread that joy to many more Australians. It also gives our nominees time to get more nominations in order to make the shortlist.
We are also excited to announce that we have two fantastic and talented judges joining our judging panel. Comedian and singer Jordan Raskopoulos and President of the Australian Human Rights Commission Professor Gillian Triggs are the two latest additions to our line-up.
Jordan Raskopoulos is a successful Australian comedian best known for her role in The Ronnie Johns Half Hour and as the lead singer of The Axis of Awesome. Earlier in 2016, Jordan realised a song with The Axis of Awesome explaining her transition. The song, titled "What Happened to Jordan's Beard", was entertaining but heartfelt, something that Australia has come to admire about Jordan during her years on our screens.
Professor Gillian Triggs is the current President of the Australian Human Rights Commission, after a successful career in the legal industry. Gillian has been able to combine a successful commercial practice and her advisory role to governments worldwide on legal and trade disputes. Her current focus at the Commission is implementing human rights treaties into Australian law.
They join The Honourable Michael Kirby AC, Dr Kerryn Phelps, retail heavyweight Paul Zahra and screenwriter Benjamin Law. Our judges will bring their expertise and professionalism to our awards and help to decide the winners of the corporate awards.
About the Australian LGBTI Awards
The inaugural Australian LGBTI Awards is set to take place during Mardi Gras of 2017. On the second of March, a rainbow flag will descend on the Sydney Opera House where the event will take place.
Silke Bader, CEO of L Media and the Australian organiser of the Awards said, "I am truly honoured to be partnering Global Diversity Company with this exciting and innovative project.  There has never been an event like this is Australia before. Bringing together Allies and the LGBTI community to help in the fight against injustice and inequality!"