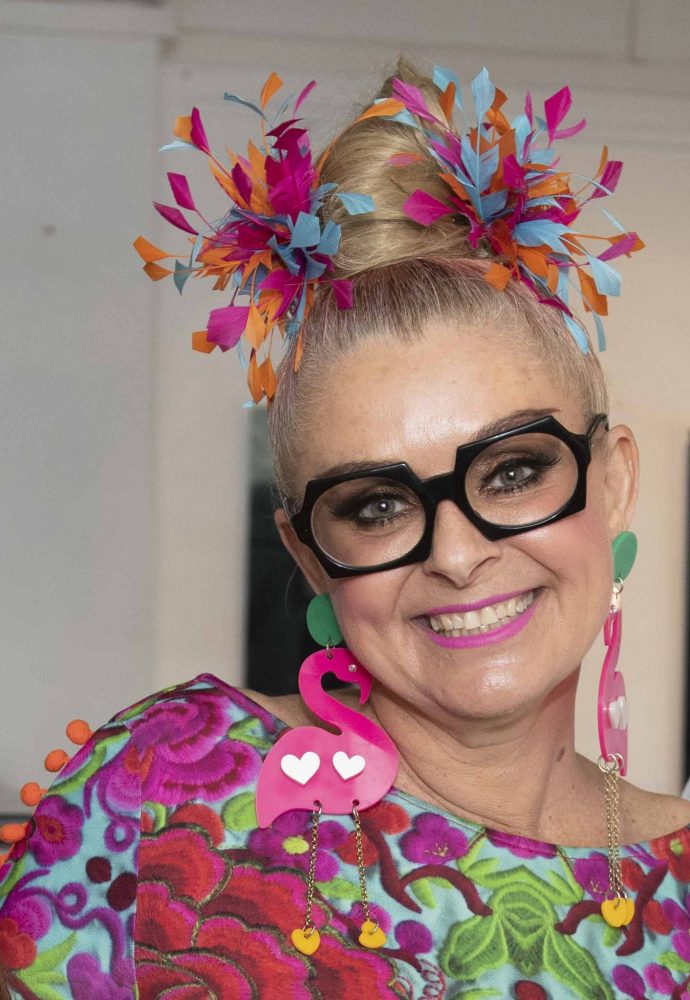 NSW State government has this week announced the 4 state finalists for the 2020 Woman Of the year "Community Hero" award which includes the Central Coast's own Glitta Supernova.
The Naughty Noodle Fun Haus, Creative Director drew national attention specifically for her work in co-founding and further successfully delivering what many thoughts were the impossible with the game-changing "Coastal Twist" LGBTIQ Arts & Culture festival on the Central Coast Peninsula in October 2019.
Women NSW works in partnership with multiple Government units for improving the quality of life of all women in NSW, promoting gender equality, advancing the social, economic and political status of women of all cultures, ages and backgrounds.
The NSW Women of the Year Awards now in its 9th year recognises and celebrates the outstanding contribution made by women across NSW to industry, communities and society and the Community Hero celebrates heroes and/or volunteers who have made outstanding contributions to the community.
These women are positive role models who also inspire others to contribute to the community.
"I am passionate about a balanced society where everyone's difference is embraced, valued & celebrated. The power of the arts can shape culture & shift perceptions, expand and change views"
Coastal Twist festival broke through existing barriers and perceptions, bringing celebratory recognition, social inclusion and promoting the Central Coast as a diverse community united and visibly open for business to all people regardless of gender, sexuality, culture & ability.
A move that brought positive national attention to the Central Coast including large corporate organisations investing in the region for its first time intentional celebratory inclusion of all its residents and visitors.
Local businesses large and small across the Peninsula (and beyond) were also amplified via their participation, hosting visiting artists works, raising their rainbow flags and creating their own shop window displays across the weekend with further success across the night-time economy via local clubs and venues hosting all of the sold-out ticketed events and reporting financial outcomes exceeding expectation from what has become a new sophisticated tourism market for the region – visitors hungry to take up local led world-class fringe entertainers and offerings which are authentic and reflect the true diversity of humanity, a winning quirky and fun experience with the bonus of beaches, nature and small bespoke business to discover.
Glitta Supernova's measurable results and local impacts through the Intentional leveraging of the power of Arts & Culture to serve community interest have driven a broader agenda for change, growth & transformation which has been unprecedented for the region.
"It's about respecting and appreciating our differences. This has been one of the most challenging yet rewarding years of my life, I feel privileged to have been in a position to co-found a nationally recognised Arts & Culture charity org which works directly in support of championing for visibility, equality & inclusion of all people. The response from the community, local council & business has been beyond everything I had hoped for. As a region and as a community at large we are more than overdue to put our best foot forward and we have done so on a major scale and in record time. It's incredible what this Central Coast community has achieved with people power, we have been able to work around outdated structures by simply no longer accepting them & trusting community and visitor alike to align and unite as increasingly, progressive thinking individuals, local gov and businesses to embrace diversity and social inclusion as a means of forging a sustainable future for this community and I am very proud to be part of that"
Glitta Supernova is one of four finalists from across NSW for the 2020 Community Hero of the Year Award which will now be open for public voting from Monday 20 January and will close on Friday 14 February at 11.59 pm.
The winners will be announced at the Awards Ceremony on Thursday 5 March at the Government House in Sydney. Individuals can Vote in the NSW government women of the year awards via the website, voting closes at 11.59 pm on Friday, 14 February 2020.