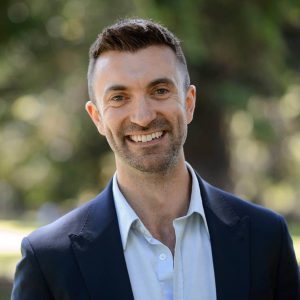 The Australian Christian Lobby's request to have anti-discrimination laws suspended during the marriage equality debate has been rejected by the government.
The Federal Government announced last week that it has put aside $160 million dollars for the plebiscite on marriage equality. The guidelines of the plebiscite have yet to be announced but one request from the 'No' side of the campaign has been rejected.
Earlier this year, the Australian Christian Lobby requested the suspension of anti-discrimination laws during the debate.
In February, the Managing Director of the ACL Lyle Shelton said that this was because the group was "concerned about people being taken to human rights commissions around Australia simply for advocating marriage between a man and a woman…"
Attorney-General George Brandis has confirmed that he has ruled out suspending the anti-discrimination laws and noted that "most anti-discrimination laws in this country are laws of the states, not the Commonwealth." He also stated that he does not believe the laws should be suspended.
It has not been confirmed if the government will allocate campaign funds for both the "Yes" and "No" sides of the debate, but Brandis has said he wants to see a "fair and transparent plebiscite campaign in which, in the event, there were to be public funding… both sides get an equal opportunity to put  their case."
Greens Senator Robert Simms responded to this by saying, "While the Attorney-General has ruled out seeking to suspend anti-discrimination laws during any plebiscite, the threat of the ACL getting their hands on taxpayer funds remains. The idea of public funds being given to an organisation like the ACL to campaign against marriage equality will horrify all Australians who believe in equality."
Senator Simms recently campaigned for the ACL to be labelled as an unrepresentative fringe group.