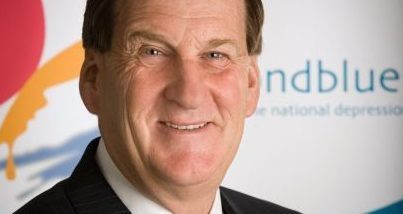 Jeff Kennett, the chairman of the beyondblue campaign, has written to Jim Wallace, Managing Director of the Australian Christian Lobby (ACL) offering to speak at the ACL's national conference, following the cancellation of the prime minister's scheduled speech.
Prime Minister Gillard withdrew from the conference following comments made by Wallace comparing the deleterious health outcomes of smoking with those of gay marriage.
Kennett said he does not deny the individual's right to comment, but when language is discriminatory or racist, it should immediately be answered by those with different views.
Kennett said, "For the Prime Minister to cut and run from the conference denies the vast majority of Australians the opportunity to have a more tolerant and accepted view conveyed in that forum. This is all too reminiscent of the beginnings of the Pauline Hanson period, when political leaders of the time failed to challenge her views on immigration. Discrimination is never acceptable, whether it's about people with physical or intellectual disabilities, or because of people's sexuality or gender identity."
Kennett said he challenged the ACL to allow him to speak at their national conference and suggested he could offer "a more Christian view" because according to his reading of the Bible he does not "find the act of discrimination acceptable."
beyondblue CEO Kate Carnell encouraged Wallace to accept the challenge, and to "take a more Christian and evidence-based approach to his fellow men and women who are gay, lesbian, bi, trans or intersex."