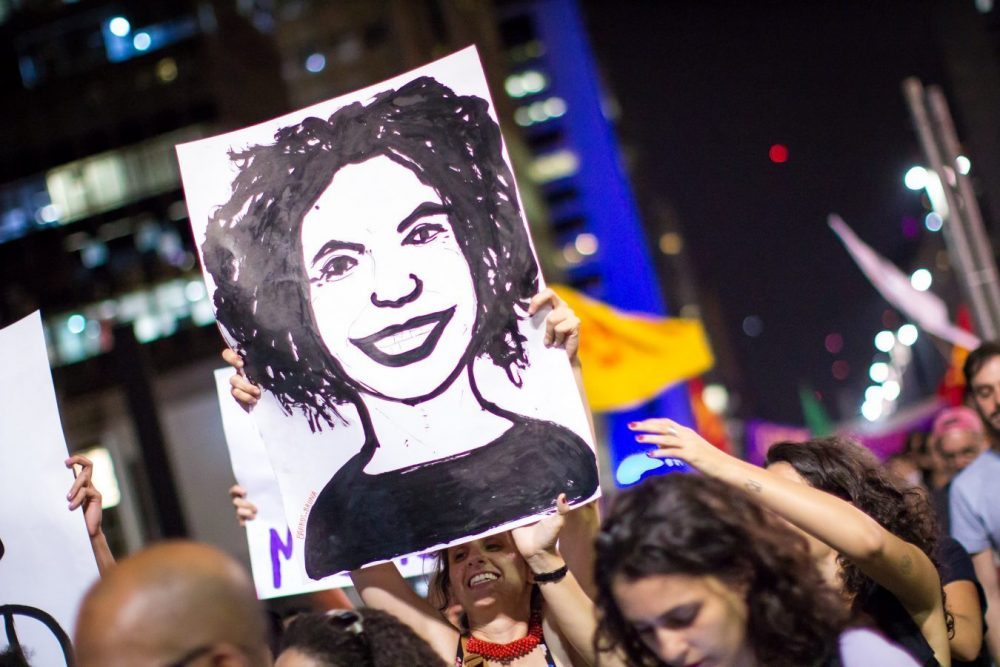 Marielle

 Franco was a city 

councillor

 who fought for a fairer Rio de Janeiro.

She stood up for black women, LGBTQI+ people and young people, and condemned unlawful killings by police. But she was shot to death in March 2018. In Brazil, at least 70 human rights defenders were killed in 2017. Those responsible are often not brought to justice

In response to the news that there have been four arrests for the murder of high-profile, Brazilian LGBTQI+ human rights defender Marielle Franco, Amnesty International Australia Campaigner Nikita White said:
"The arrest of four people for the ruthless murder of Marielle Franco is a positive step towards justice for Marielle, her family and her community.

"In solidarity with our colleagues and the people of Brazil, the international Amnesty movement will not rest until justice is delivered, and until it is safe again for human rights defenders in Brazil"

"Australians are in complete support of Marielle's family and her community in their fight for justice.

"We marched down Oxford Street bearing photos of Marielle earlier this year at the Sydney Mardi Gras, and more than 12,000 people have signed our petition demanding Brazilian President Jair Bolsonaro to ensure an immediate, impartial and independent investigation, to identify everyone who was involved in Marielle's killing and bring them to justice".