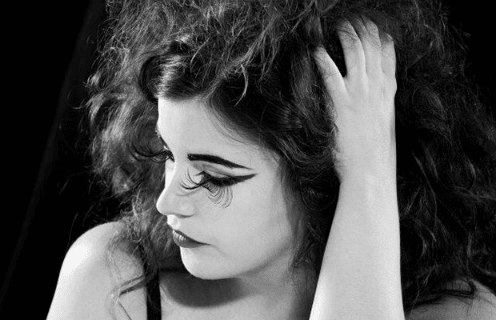 Powerhouse soul band Alex Hahn and The Blue Riders
Growing up with both parents as musicians – her father a pianist and mother a singer – Alex Hahn is no stranger to music. She was raised listening to the American Songbook, including the music of Ella Fitzgerald, Billie Holliday, Nina Simone, Frank Sinatra, and Sarah Vaughn.
"There was always music playing in the house. I used to take my parents' CDs, go into my room, turn them up full-blast and sing along to them."
Despite this ritual, Hahn wasn't actually aware she could sing until the age of 11. She typically had the music up so loud that she thought it was just the CDs that sounded good, until one day, she decided to turn down the volume and realised she was in key.
Since then, Hahn's powerful voice has been praised for its raw emotion. She received an 'Honourable Mention' in the Vocal Performance category for her track I'd Rather Go Blind in the 2014 International Unsigned Only Competition based in Nashville, Tennessee. It is the one song that never fails to move Hahn emotionally. "I'd Rather Go Blind gets me every time. It's so heartbreaking, about a girl seeing her love with someone else and how she just can't bear it. The band really cooks on that track… It seems to be an audience favourite too."
Hahn and her band The Blue Riders (Nick Southcott, Matt Ross, Max Alduca, and Michael Quigley) are making waves with their brutally honest soul music, having exploded into Sydney's music scene with their debut album The Wallflower, a tribute to Etta James. They recently returned from a successful tour around Europe and the US, headlining San Jose Summer Jazz Fest, Guinness International Cork Jazz Festival and Callander Jazz and Blues Festival with The Wallflower.
"It was intense but totally rewarding. Touring is one demanding mistress – especially one that spans so many countries – but I'm so glad I was given the opportunity to do it. Being able to marry my two loves of performing music and travelling was pretty much a dream come true for me."
The touring didn't come without its challenges, however. Hahn and her then-partner were "doing everything, from tour managing, gig booking, grant writing, accommodation, visas… Neither of us had ever done anything like that before so that was certainly an invaluable but steep learning curve."
At the start of her career, Hahn was very determined not to let the wider public know that she was queer, holding the perception that it would somehow damage her career. However, being part of the LGBTIQ community has influenced her and she is now proud of the fact.
"In terms of art form and performance, I'm so lucky to be able to look to all the great Drag Queens and Kings for inspiration. If there's one thing you can say about the LGBTIQ community, it's that we know how to put on damn good performances. I mean even the greats like Bette Midler took their cues from the Queens!"
Hahn's most interesting performance occurred a few years ago at a cabaret and burlesque event for a queer night at The Vanguard.
"I was in nothing but lingerie singing in French. My mum was in the audience which was slightly awkward. It's kind of hard to do the sexy burlesque thing with a parent watching!"
Hahn is very excited to perform on her home turf once again, and tour the Etta show to festivals around Australia and internationally. However, a new chapter will start as she begins to focus more on spreading her original music to the public.
"I'm very lucky to be surrounded by exceptionally talented musicians who, for some reason, want to work with me. So there'll be a new band, a new sound and a new album on the way!"