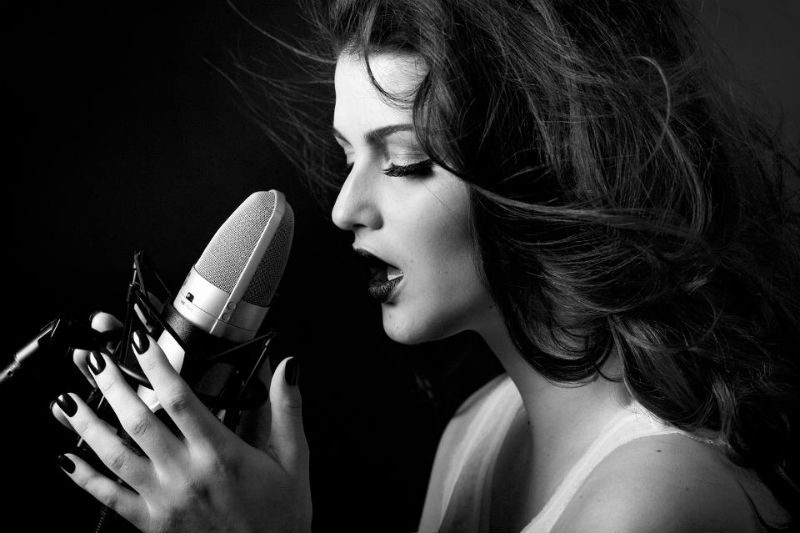 This bisexual artist shows off her retro-inspired sound in this exclusive video.
"Supernatural is all about sexual empowerment, and showing that women can be sexual beings while not being sexual objects."
New York City-based bisexual soul-pop singer/songwriter Lily Lane has recently signed a contract with Wilhelmina Models as a curve model, but that hasn't slowed down her music-making.
Inspired by artists and great women that came before her, from Carole King to Amy Winehouse and Adele, she has always been an advocate for women and hasn't shied away from dealing with the "tougher" topics, that many public figures consider too personal or private to talk about. She is outspoken about her sexual fluidity and encourages girls to be positive about their bodies and themselves as females. She leaves her twitter open to private messages so fans and friends can have personal conversations with her about whatever topics move them.
Over the years she has transformed from a teen pop idol to an outspoken feminist rockstar. With her most recent single, she aims to marry advocacy with the arts, hoping to spread the same message throughout her modelling, social media, and music: that women are sexual beings, not sexual objects, and we should be breaking down barriers and embracing ourselves in body, mind, and spirit.   She recently premiered her video for "Supernatural" and made a lyric video to accompany her new single that we get to premiere exclusively.