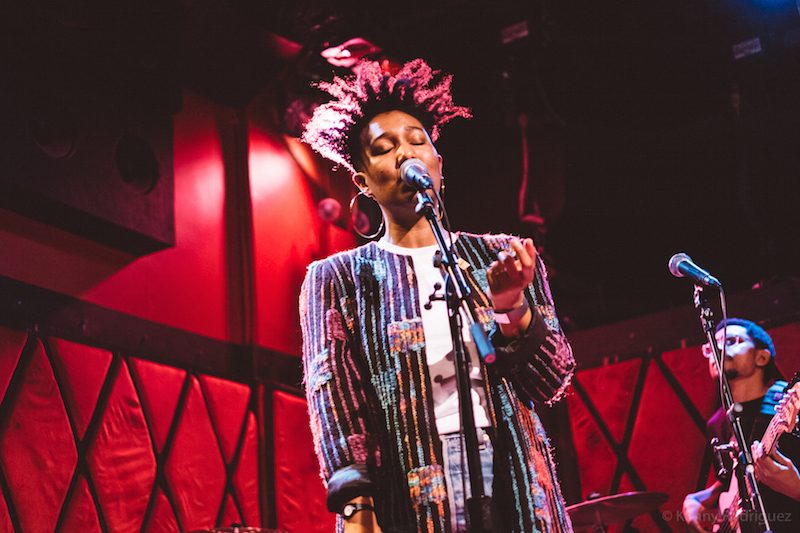 Enjoy this powerhouse vocalist's debut.
For lovers of LGBT-friendly R&B, penetrating soul and mellow jazz-pop, the discovery of the year is surely Elle Winston. Even better: this out and proud singer-songwriter embraces our community and goes as far as including her wife in her video clips!
Winston's debut album, The Buy Back, is out now. The rich album explores identity, power and vulnerability through the lens of her life in Brooklyn, an existence that she shares with her wife, who you can now see featured in the charming and relatable clip to "Downtown," which is a rhythmic and upbeat song full of low-key longing and also featured on The Buy Back.
The album is delightfully diverse in sound—there's romance, there's beauty, there's violence and an edge (for example on the track "Bird"), and the resonance of jazz and roots also permeating the mix.
The standout track is possible "Heavy Now," because of its obvious R&B funk and strong musical backing from Winston's well-versed quartet of bandmates. But we're also big fans of "Remember," a track that fully demonstrates the supple and varied crescendos of Winston's voice.
The powerhouse vocals of Winston, ranging up and down the scale, are everything from breathy to mellifluous to uncompromisingly strong; it is a sound we haven't heard since the days of Anita Baker! And Winston's lyrics are as powerful as her vocals, and written with her co-writer and bassist Alex Smith—and they are also startlingly original and a good fit for our complex times. It's music to chill and think to.