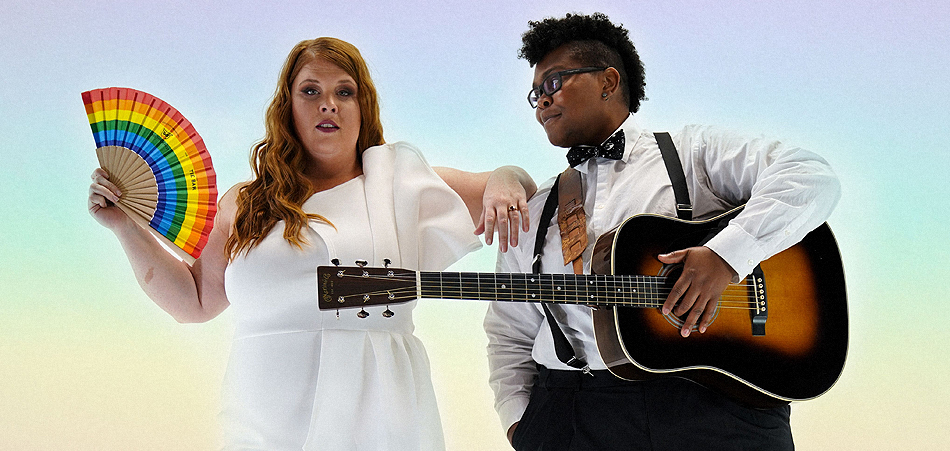 COVID-19 has cancelled so many events around the world but that won't stop singer-songwriters Heather Mae and Crys Matthews from continuing on with their Singing OUT tour.
They are taking the 21 date tour virtually, and the events are full of music, connection and fun! A celebration of Pride, the duo are performing together and encouraging their fanbase to take part in sing-a-longs and giveaways.
The tour offers a multitude of dates for fans to connect not only with the two singer-songwriters but also amongst themselves. Heather Mae and Crys Matthews aim to continue community building with Pride events at the safety of one's own home during this health crisis.
Heather Mae is known for her soulful vocals ala Sara Barielles meets Amy Winehouse.
An indie-pop singer-songwriter, Mae is known for her deeply honest lyrics conveying her struggles with mental illness as well as embracing self-love. Mae suffers from bipolar disorder but has used her struggles as an advocate for change. A feminist and social justice activist, Mae is an artist on the rise making a difference in the world.
Crys Matthews stunningly blends Americana, folk, jazz and funk into a unique musical experience. Matthews is known for her insightful lyrics often taking inspiration from nature, love that is lost and social injustice issues facing our generation. She has won, as well as been nominated for a myriad of awards for her songwriting as well as performed at the renowned Folk Alliance International.
The two came together to release a heart-wrenching ballad entitled "Six Feet Apart".
The song details the current separation we are all facing with COVID-19. The duo also shows however that there is hope, saying that loved ones can still connect even if physically apart. Showcasing delicate yet emotive vocals, melodic piano and infectious harmonies, "Six Feet Apart" is the anthem we all need right now.
Take a listen to "Six Feet Apart" now and don't forget to get your tickets for The Singing OUT tour here:
https://singingouttour.squarespace.com/