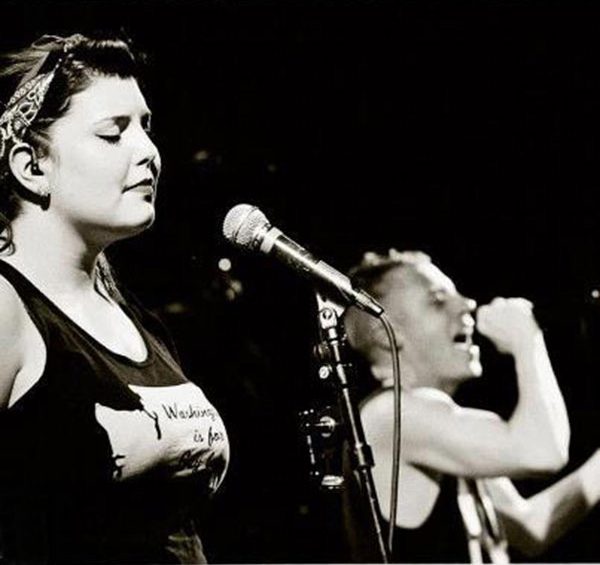 The overnight sensation behind "Same Love" chats about talent and success.
Mary Lambert comes from the land of Cornish College of the Arts and is a renowned songstress and award-winning spoken word artist in her own right. But until recently, the world hadn't heard much of Lambert. Her collaboration with Macklemore and Ryan Lewis on the new single, Same Love (which Lambert co-wrote with Macklemore), has put her on the map in big bold letters.
The video is now closing in on 10 million views on YouTube. It went viral when reports surfaced of a Michigan grade-schooler performing arts teacher who was suspended without pay for showing the video to her classroom. The video, and the song, details the life of a gay man's life from birth to death. Now, meet the woman behind the angel-like voice.
Where did you get the inspiration for your first EP, "letters don't talk"?
The seed for the EP grew from a friend of mine I met at Cornish, Braden Torras. Braden and Soren Olsen, who produced the album were the only reason the project happened. They believed in it from the beginning and approached me about it, actually. I was flattered but was putting all my focus into school, so I wasn't sure I could devote the time, especially since the studio we were working with was in Sequim. We are all perfectionists, so it made sense that the 5 tracks took us 2 years to complete. The album is about brutal vulnerability. Each track has its own sadness and power, I think. Mostly sadness. I don't know how it happened, but I've become everyone's favourite voice to cry to. Which is okay, I'm a total crier. Crying is healthy.
You're such a multi-faceted artist in terms of writing, spoken word and singing. What do you prefer to do most? Or do they all blend together?
I've always been a writer. Ever since I was a kid. Each art form has its own beauty and pros and cons. I love singing, but I'm particular about what I sing; my voice isn't cookie-cutter, so it's difficult for me to sing covers or sing hooks someone else has written. That's the rad thing about songwriting- I get to make my voice sound way cooler than it is. I think it's also about emotionally connecting with what I sing. When I write, it's all bare. I don't hide a goddamn thing, and when I perform, it is exactly what I felt in that moment of writing. When I found a spoken word, I fell in love. It was uncharted territory for me. It was a challenge, and there were competitions! I love competitions! I discovered slam poetry when I was 18, and it has changed my life in so many ways. Spoken word artists are like champions of vulnerability. It gave me a new facet to channel emotion and a way to hone my craft. When I do shows, I try to incorporate both poetry and song. I think it's something a little different and unexpected.
Talk to us a little bit about your songwriting process.
I wish I had a tried-and-true method of writing, but it seems like songs come to me in different ways. I don't ever write lyrics without singing. In the same way I don't write a poem without reading it over and over out loud. Melody and lyrics, for me, are inseparable. There's nothing worse than hearing a song with forced lyrics that looked way better on-page. I work really well under pressure; I will often have an idea for a song an hour before a show or radio performance, write it out, and perform it for hundreds of people. Maybe I'm a little nuts. Or fearless! Poetry is a little more deliberate. It's a bit more methodical and requires a different analysis and editing process, and I usually say, "I'm going to write a poem about this experience." It is much more calculated.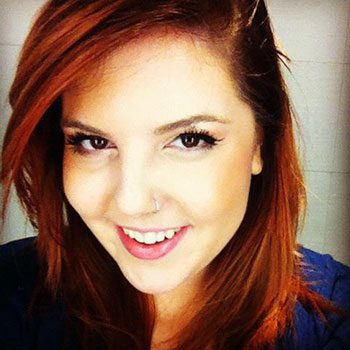 How did you end up collaborating with Macklemore and Ryan Lewis? What was that experience like?
I met Mack and Ryan through an old poetry friend of mine who was helping them work on their album. Hollis Wong-Wear is a goddess. She's a badass MC, the tour manager for Blue Scholars, wrote hooks for Macklemore, and is kind of the It-girl for Seattle hip-hop. She called me out of the blue and asked if I wanted to do a track with Macklemore. I stifled my screams well, I think. I had two hours to write the hook because they were on a time crunch. I felt like my entire career hinged on those two hours.
They tried a lot of people for the hook. I was very grateful and humbled to have been asked. I think it was the first time my demographic was sought after, which is still mind-boggling to me. When I came out in high school, I remember making a pointed decision: I wanted to make my sexuality a clear and open point of who I was as a songwriter. Same Love was an affirmation of that decision.
The actual recording process was a blast. The guys were extremely kind, down-to-earth, and blew me away with their talent and willingness to have a creative session with someone they'd never met. Everything with my voice on the track is something I wrote on the spot. I'll never forget that day.
What does it feel like to know that the song Same Love has gone viral?
It's surreal. It's all surreal. Especially with how quickly things have blown up. I think we anticipated many hometown rallies in Seattle, with our big election for gay marriage, but not the worldwide reaction we received. As the response kept growing, I had a series of epiphanies. The main one is that 'Same Love' was not about my ego. I was excited about pushing my career forward, but I quickly learned that this was an anthem for a society in transition, and had nothing to do with me. It was about civil rights and tackling homophobia head-on. I am grateful every day to be a part of something so important.
You're about to kick off your East Coast tour. What are your expectations like?
This is my first tour as a solo artist. It's daunting. I'm just crossing my fingers that people will come out to the shows. My best friend, Rose McAleese is touring with me as a published poet and dynamic artist. I can't think of anyone else that I would rather share my first tour. We're trying to go into this with the understanding we're just going to have one hell of a good time.
What are you currently working on?
I'm working on a music video in January that I'm really excited about. I'm also printing my first book of poetry! Things are crazy right now, and I'm just riding it out.
What do you see happening in the future in terms of your career?
Hopefully a lot of collaborations. There are a lot of people I want to work with. I'd love to tour internationally too. The music world is a tough one, and I am forever grateful for 'Same Love' putting me on the map, and really giving me the momentum to push further. There are still a ton of people I need to make cry.