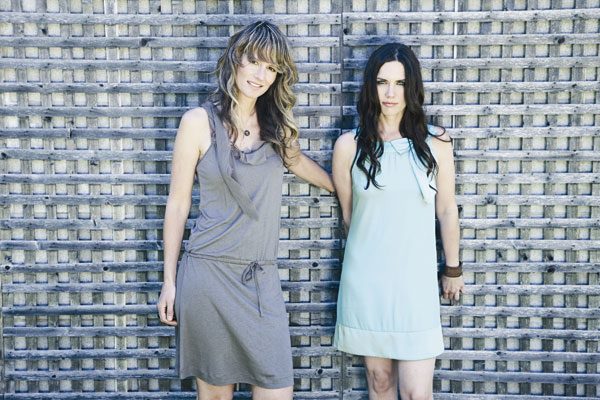 This Canadian music duo keeps it together from breakthrough to break-up and back again.
If the Indigo Girls and Lucinda Williams had a lovechild (or two), and they were Canadian, they would be Madison Violet. This lesbian folk duo has gained a solid following over the past few years, touring constantly across North America, Australia and Europe.
They have also bagged some serious awards including the 2009 John Lennon Songwriting Contest for their track "The Ransom," they also took home the 2009 Canadian Folk Music Award for Vocal Group of the Year, were nominated for six East Coast Music Awards and a 2010 JUNO (Canada's music awards) Award for Roots & Traditional Album of the Year (Group).
But let's take it back to The Green Room in Toronto, 1999. Brenley MacEachern and Lisa MacIsaac, then strangers working in separate musical projects, got to talking about their lineage, only to discover that not only did they know each other's families, but their fathers sat together in high school. They began a musical and personal partnership and while their intimate relationship of 10 years recently ended, they continue their professional relationship.
Their latest album, The Good in Goodbye, is a heartfelt journey of their lives together and apart.
How you met is such a great story. I love it when the universe puts people together in a random way.
Brenley: Put us together to drive us nuts.
Lisa: You got that right!
How does it feel to be working together after the breakup?
Brenley: This is a new discussion that we are having lately. We kind of didn't want to talk about it because it's hard when you're sort of kind of close to it, and it was a slow coming out for us anyway.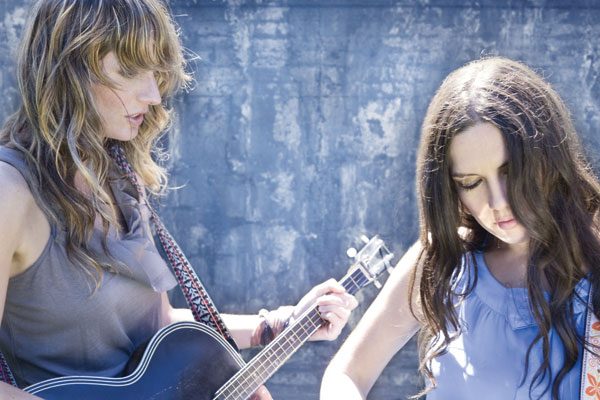 How was the coming out process for you as a musician?
Brenley: Well, the first step was coming out to our friends, and then family…and we kept it from our fans for a while. The first time we were asked we completely denied it. Mostly because management told us that if we did it, we would ruin our career. Also, there was a fear that every interview was going to be just about our sexuality and not about the music and I thought, That sounds so boring! And then you see campaigns [like] "It Gets Better" and stuff starts to happen and then you go, You know what, we do have a responsibility, so just be honest.
What's it like performing the songs about the breakup?
Brenley: Some are harder than others. Luckily there has been enough time and space between us and some of the heavy subject matter. Not distancing ourselves enough to lose the emotion, but enough that you are at a good place.
Lisa: I feel like we are at a good place in our relationship. There are songs about new relationships as well. The essence of the album is about starting over.
How are you preparing for this U.S. tour?
Brenley: It will be interesting for us because it's all-new territory. For the last four or five years, we have had heaps of mail from people from the States waiting for us to come to their town, so hopefully, we will be able to satisfy some of those requests. (madisonviolet.com)