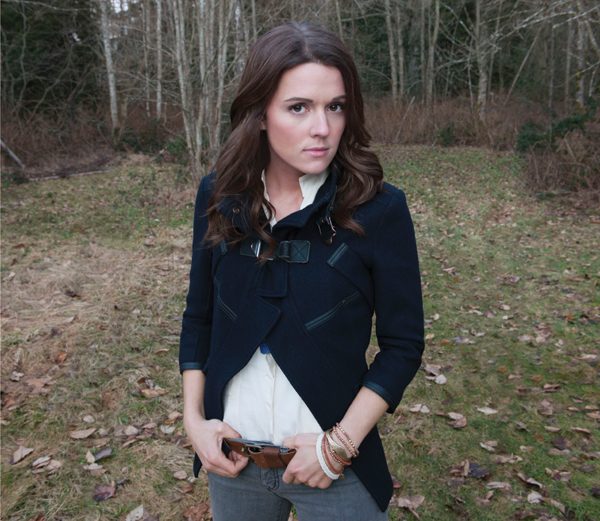 The Sapphic singer-songwriter returns to her roots with her new album,"Bear Creek."
Brandi Carlile's music is what the word "roots" is all about, and in her fourth album, Bear Creek, the out musician has done what any girl who honours her roots would do—she's gone home. After a decade of recording with big-time, go-to producers, Carilile turned to the brilliant, Grammy Award-winning producer Trina Shoemaker, who has worked with Sheryl Crow. The result is rough around the edges and displays arguably the rawest emotion Carlile's ever given us. At 30, Carlile, who's been compared Bonnie Raitt, Amy Ray, and the great Patsy Cline, understands why it's good to go way beyond her comfort zone. Creek is about her journey, and how the open road has paved the way for her and her bandmates—all the way from local Seattle bars to sold-out events at world-famous venues. It's also about seeking inward and homing in on how your past has brought you forward.
This Washington native has performed with Dave Matthews, Tori Amos, Ray LaMontagne, the Indigo Girls, and Sheryl Crow. And in her 2009 album, Give Up the Ghost, she got the chance to record a duet with one of her longtime heroes, Elton John. In that same year, she finally came out in an interview with the Los Angeles Times, as if we needed another reason to love her. And speaking of love, our favourite country crooner loves it that her fans call her 2007 song "The Story" a modern-day lesbian anthem.
Now, Carlile takes some time to reflect on the longstanding devotion of her fans and the profound connection they have to her Looking Out Foundation. She also gives us her thoughts on President Obama's support of marriage equality, and what it's like to appreciate landmark moments in raising awareness.
People have described you as indie-country, but how do you categorize your sound?
I feel like I kind of want to be the anti-genre. Like the concept of compartmentalizing music into specific genres is so clinical, and new. I always say this and I mean it: When I was a kid, I literally believed that Johnny Cash was rock 'n' roll and that Bob Dylan was a country singer. And I don't think that they think any differently of themselves.
Who else were you listening to, growing up?
Mostly classic country-and-western. I was listening to Dolly Parton, Brenda Lee, Kitty Wells, Patsy Cline, Loretta Lynn…and then, obviously, the boys as well: Jim Lee, Johnny Cash, Waylon Jennings, Willie Nelson. Those were kind of my heroes, growing up. And when I was a teenager, I fell totally in love with Elton John, and through Elton John was introduced to this Brit-pop invasion and became really fascinated with the Beatles and Queen.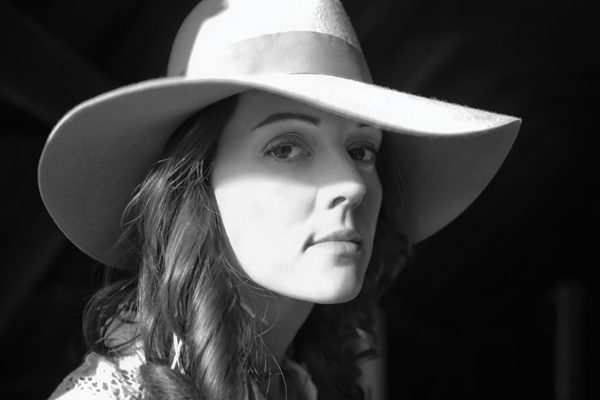 Your new album, Bear Creek, seems to reflect a lot of that anti-genre you mention. Was it a natural progression for you, or did you intentionally explore outside your comfort zone?
Yeah, totally. That was kind of the goal in mind. Before we do every record we've done, we'd kind of get together and go, OK, what are we going to do? What are we not going to do? Because we are of that belief that if you go into the studio and don't know what you want, someone else will know what you want for you. Before we made The Story, we were like, We want the record to sound like a show—we want to set up and play this record on a stage and have it be like a show. And we did. The Story is really live because of that. On Give Up the Ghost, we went in and we said two things: Lyrically, we don't want to get stuck in a cycle of talking about being on the road, as so many bands do for their second major-label record. And when we went in to do Bear Creek, we thought, OK, let's not write within any specific genre. Let's not talk about what doesn't fit the tracklisting, let's not talk about what doesn't go in place, in the record. Let's just write in whatever genre we feel, and just chain them all together and see what it feels like.
What was it like to record that album at Bear Creek Studios in Washington, your home state?
In the past, we've made a point of recording records in other places, because there's something to be said for going somewhere and doing something—it's a project. You're having a purpose in another place. And we've always worked with big producers, like T-Bone [Burnett] and Rick Rubin. And so, with this record, we found ourselves kind of wanting to really bring it in and produce it ourselves. So, recording it in Washington State and in the absence of a big producer are both really significant in that way. And there we were in this big old classic barn that's in the woods, on the creek.
What do you think can be found in the Pacific Northwest music scene that can't be found anywhere else?
I don't know. I mean, there's definitely a short history here with the grunge scene. But before that, Loretta Lynn lived here, Quincy Jones lived here, Ray Charles had a brief stint here in the Northwest. We definitely have a rich music history. But also, the environment lends itself to moodiness—it's very Goonies-esque. [laughs] It's also a little bit grey, and nature kind of takes the centre stage. So it's a big influence in that way.
You, Phil, and Tim [Hanseroth] have been touring through the bulk of your 20s. How has that impacted your life?
It definitely was an up-and-down adventure! I just turned 30. Well, I didn't just turn 30, I'm about to turn 31. I felt like a lot of people in their 20s—in the way that I got super, super career-minded, really focused on cultivating a following, and a touring career, and my relationship with the twins [Phil and Tim], and just really becoming this travelling, touring persona. But yeah, I was really occupied during that decade of my 20s. And then all my brothers and sisters started having kids [laughs], and I'd come home, and I got a little more domestic in that way. So, I really felt when I turned 30 that I had that nuclear fallout—that whole "I've been doing one thing too much and not another thing enough."
Your song "The Story" has been called a "universal lesbian anthem." How does that make you feel?
[Laughs] A "universal lesbian anthem"? I think that's great. I think it should be. It's big. It's powerful. It has a presence about it. And I wouldn't want it any other way.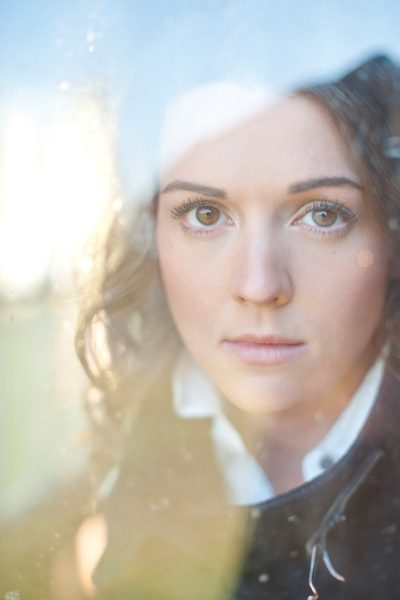 You created the Looking Out Foundation back in 2008, and then the Fight the Fear campaign through that. Why are these important programs for women?
One of the Looking Out Foundation's favourite things to do is empower women. It's needed, and, even in my community [in Washington], it's really progressive, and I'm really proud to be from here. You can still find places that are underserved and people that are disenfranchised. And so, the Fight the Fear campaign was on the heels of a lot of violence—not just Teresa Butz [a Seattle lesbian who was murdered in her home in 2009]. I mean, that's obviously what sparked the absolute need for mobilization in that way, but there was a lot of violence toward women, there was a lot of violence toward gay people at that time. And there were homeless people getting killed on the street and fights to happen that didn't need to happen. There was a really cool self-defence organization here in Seattle called Home Alive—do you remember Mia Zapata [of the Gits], the rock singer who got killed outside, by the club?
Oh yes, of course. She was amazing. 
Yeah, well Valerie Agnew created Home Alive in her remembrance. They gave self-defence courses to women, and I just kind of piggy-backed on their idea, got the Seattle Police Department involved. And Seattle's own self-defence organizations said, Maybe we should try to take this empowerment to them. And so we went to battered women's shelters, homeless women's shelters, LGBT centres, and we talked about the defence courses. If I could say my foundation is about one thing, it's about empowering the underserved.
Speaking of empowerment, how did you and your partner feel about President Obama's coming out in support of marriage equality?
We were so, so pleased. I was so pleased when I saw that. And touched. I've met President Obama and sung to him. I sang "Folsom Prison Blues" to him on the White House lawn on the Fourth of July when I played for the troops. And I've always had a penchant for Obama. But when he acknowledged [his support of same-sex marriage], it was really empowering and encouraging to me, personally, in my life. Yeah, I'm going to write him a letter.
Brandi, you've been known to have a very unique connection to your fans. You were creating mailing lists at the beginning of this whole thing. And I'm wondering, as you look back on it all now, at 30, what is something the fans have given you, or continue to give you, and what do you aim to give them back?
My fans have given me loyalty. They come to my shows on a regular basis, because I tour on a regular basis. And that's really important. But, to be honest, one of the most important things my fans have given me, [and] my close friends, is the Looking Out Foundation. They fund the Looking Out Foundation, and they support the things that we do. And we couldn't do the things we want to do in our community without them. We have an event every year that they themselves completely plan, fund, and support. One dollar from every ticket sold at every single show goes to the Looking Out Foundation. And then, a lot of the things we get involved with are because they send us letters and say, Hey, this is happening in our community. They are food-bank-suffering and need some help, or  Hey, so-and-so needs chemotherapy and can't pay their insurance deductible. And those are the sorts of things the Looking Out Foundation gets involved with—because of our fans. Also, my fans are really intelligent, and they are excellent at critiquing and raising awareness, through me, for other people. (brandicarlile.com)