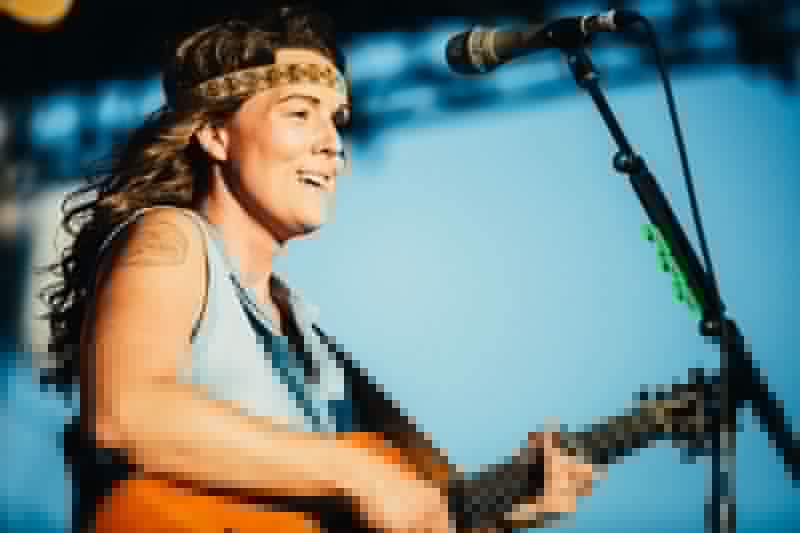 This year has been a whirlwind for Brandi Carlile and her latest album and indie label debut, The Firewatcher's Daughter. 
Her highest-charting album to date, The Firewatcher's Daughter reached the top 10 in the Billboard 200 and was one of the best performing records of the year at Americana radio.
The 12-song album explodes with energy, urgency and pristine harmonies and represents the start of a fresh chapter for Carlile and her longtime collaborators Tim and Phil Hanseroth, also known as "The Twins."
The Firewatcher's Daughter was recorded almost entirely as first take without any demoing and little rehearsal before gathering at Bear Creek Studio in Washington State.
Ann Powers of NPR Music described the record as "emotional openness, beautiful melodicism and rich textures that reflect a deep engagement with many different corners of American music."
While she just left transcendent, sold-out fall performances at Nashville's Ryman Auditorium and New York's Radio City Music Hall in her wake, we are now excited to announce Brandi will now be releasing a three-chapter documentary series.
The series captured Brandi and the twins both on-stage and behind the scenes of their Pin Drop Tour in the fall of 2014, where they played unplugged with no amps or microphones in historic small theatres that were uniquely suited for such performances.
This November and December Brandi will embark upon solo acoustic shows in Michigan as well as select theatre shows, including New York's Beacon Theatre for WFUV's night of Holiday Cheer, two nights at Chicago's Thalia Hall and more.