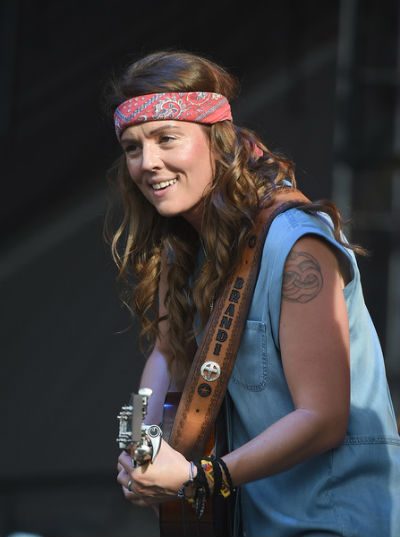 This year has been a whirlwind for Brandi Carlile and her latest album.
The record is her highest-charting to date, reaching the top 10 in the Billboard 200 and #2 on the Americana radio charts, and it remained in the top 10 for seventeen weeks.
Described as having a "unique sound infused with multiple genres including country, folk, and rock" by Tavis Smiley, Brandi recently sat down with Tavis to chat about The Firewatcher's Daughter and perform the album's heartfelt track "The Eye".
After performing at some of the most idyllic outdoor settings this summer – Bonnaroo, Newport Folk Festival, Red Rocks – Brandi will now transition into sets at some of America's most renowned theatres this fall.
Beginning at Cincinnati's Taft Theater, she has performed at the Ryman Auditorium in Nashville and will perform at Radio City Music Hall in New York City.