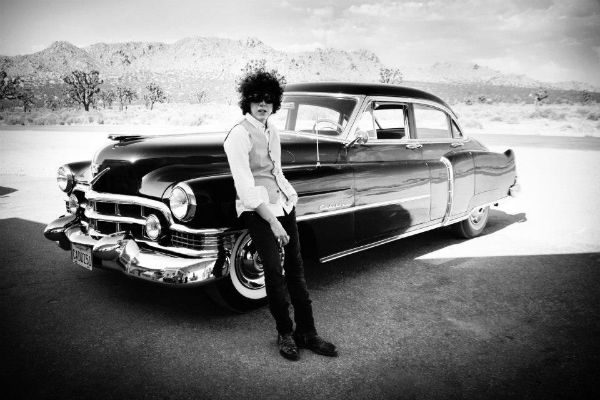 With a voice that sounds 50% Tegan Quinn and 50% Patti Smith it's impressive that LP still manages to sound 100% unique.
By some miracle I stumbled upon Into the Wild- Live at EastWest Studios, and haven't been able to listen to anything else since.
LP, Laura Pergolizzi, is a New York City native who relocated to Los Angeles to break onto the scene in the only way she knew how.  Though she may be a new name to some she's been on the radar for years.  As a songwriter she has made her own impact, and now she's making the move to the spotlight.
Having Rihanna, The Backstreet Boys, and even Heidi Montag sing your songs is no small feat, but LP managed it with hard work and an impeccable ability to capture pure pop greatness in the songs she writes.  Not to mention she wrote and performed the uber catchy theme song to everyone's guilty pleasure, South of Nowhere (for some it was not so guilty).
She also was featured on a Citibank commercial. So, even if you thought you hadn't heard her- chances are you've already been charmed by her warm, cheery, and insatiably inviting tunes.
On Into the Wild she showcases her unlimited range and impressive vibrato.  Bringing whistling back to the mainstream, she melds her vocals and ukulele to each and every listener that encounters her. For her listeners, she is undeniably relatable.
"Night Like This" is the newest single off her upcoming album, and if you are prone to any type of obsessive behavior I would warn you that this song will become your everything.  Night and day will be slaves to this song. I'm warning you.
LP's new album Forever For Now comes out June 3rd, and I'm already throwing my money her way.  I suggest you do the same.